support for emerging technology as an art form in order to expand access and diversify the field
Grantee: Rochester Contemporary Art Center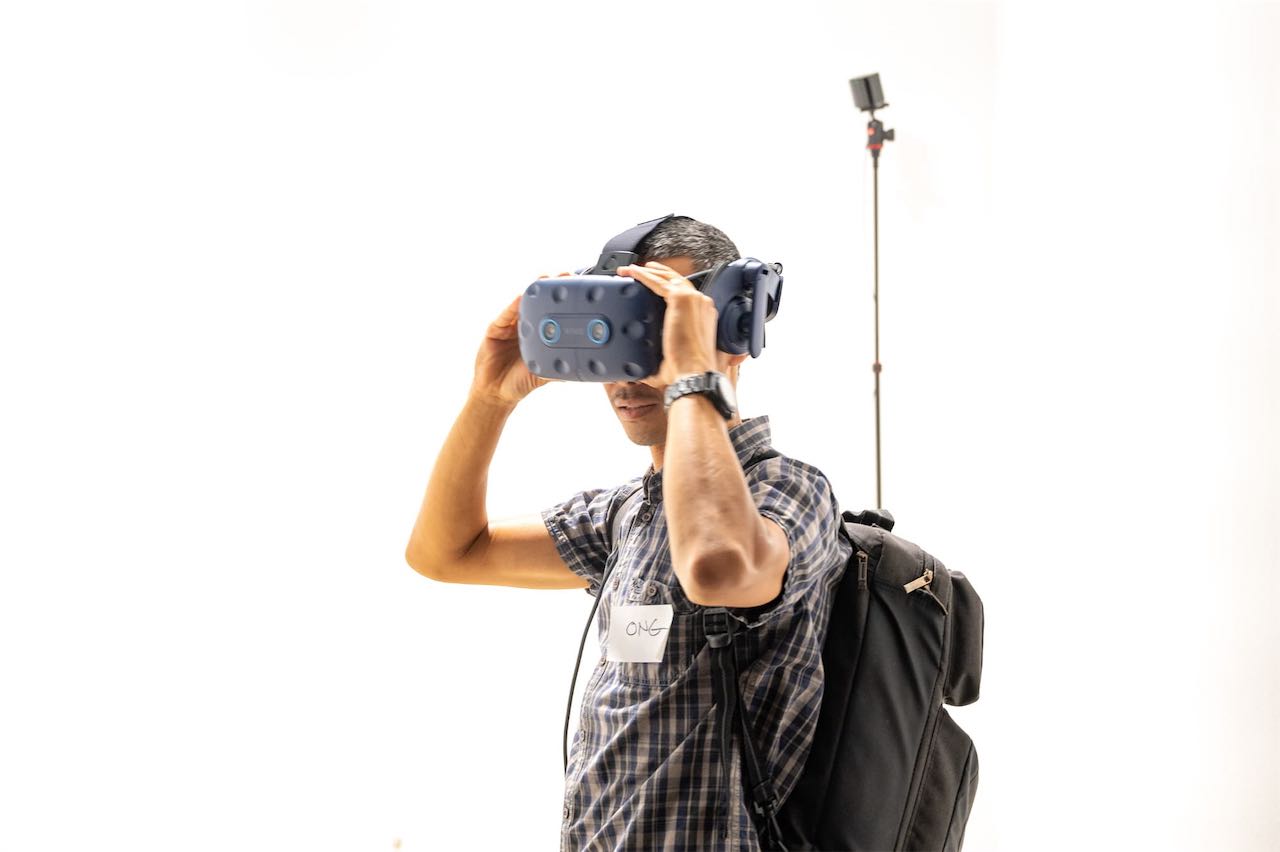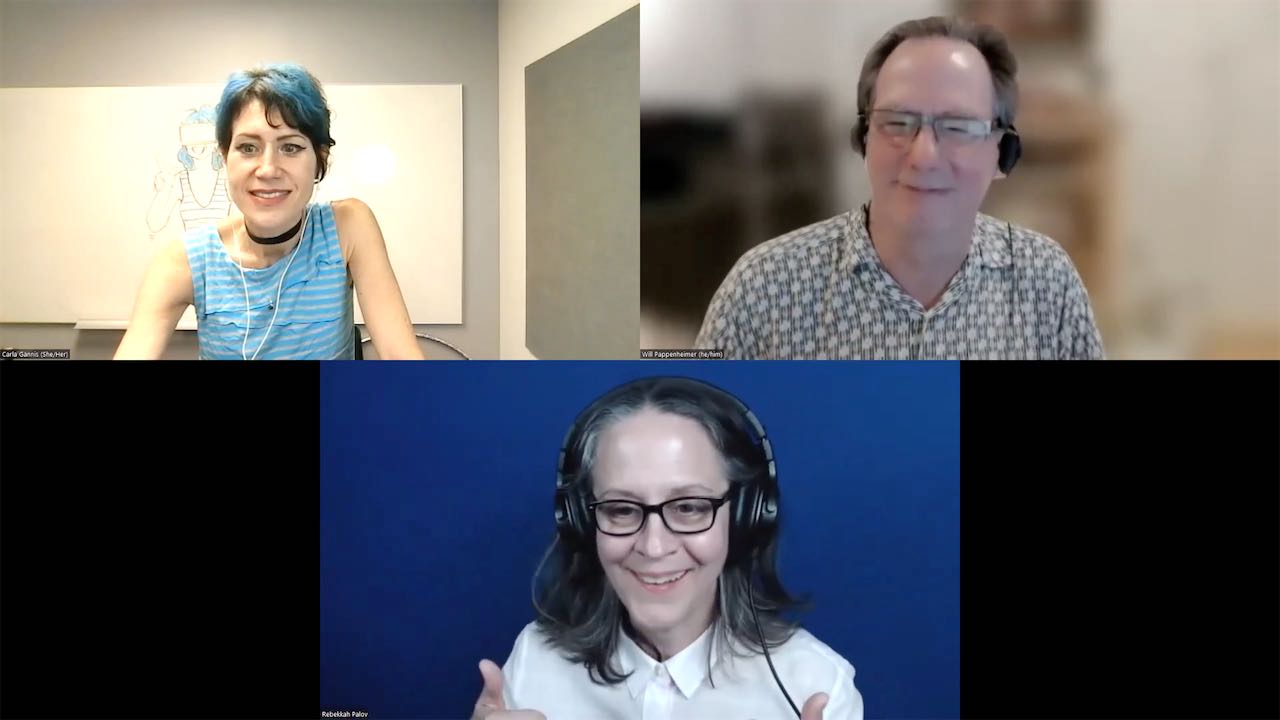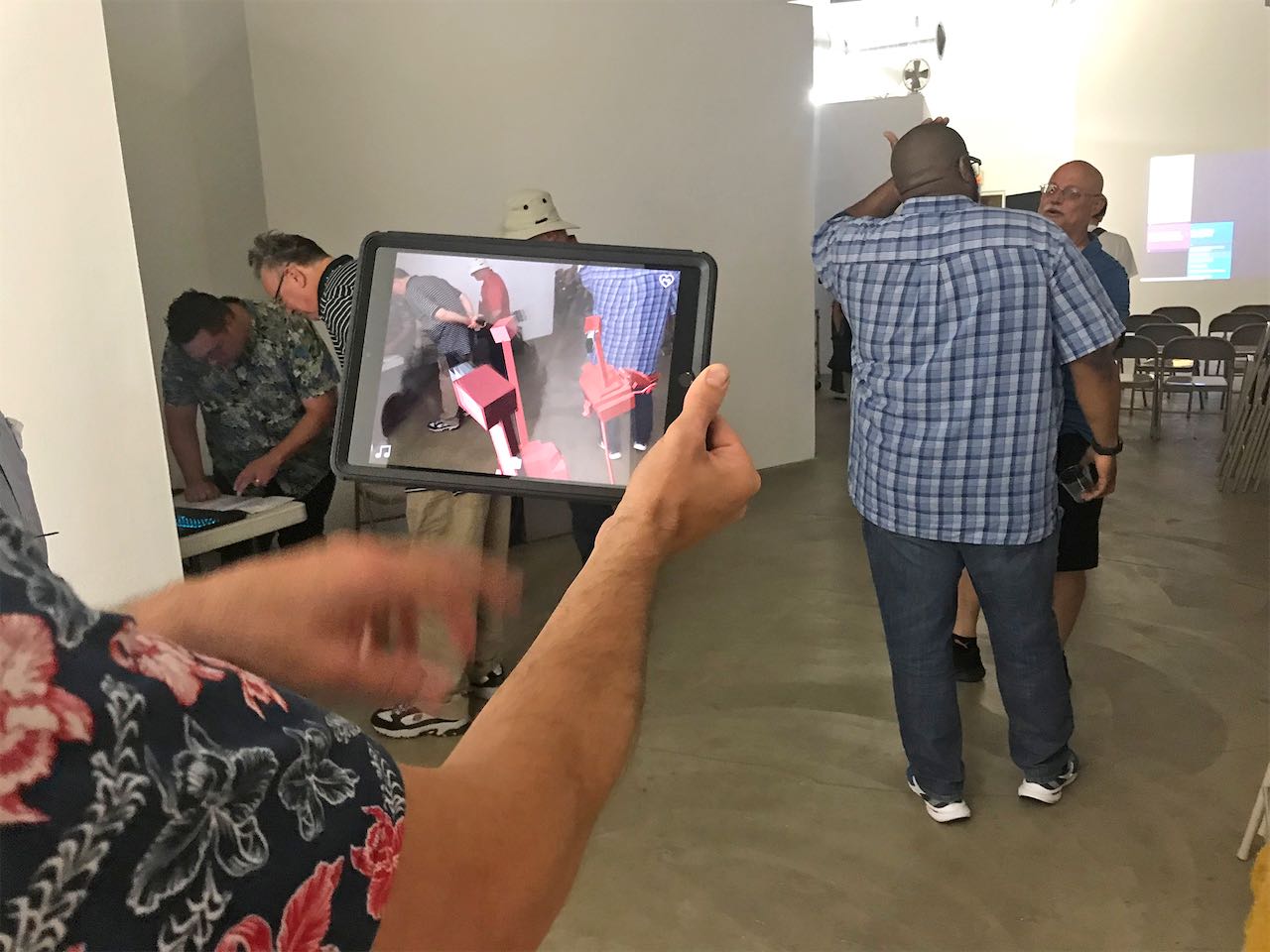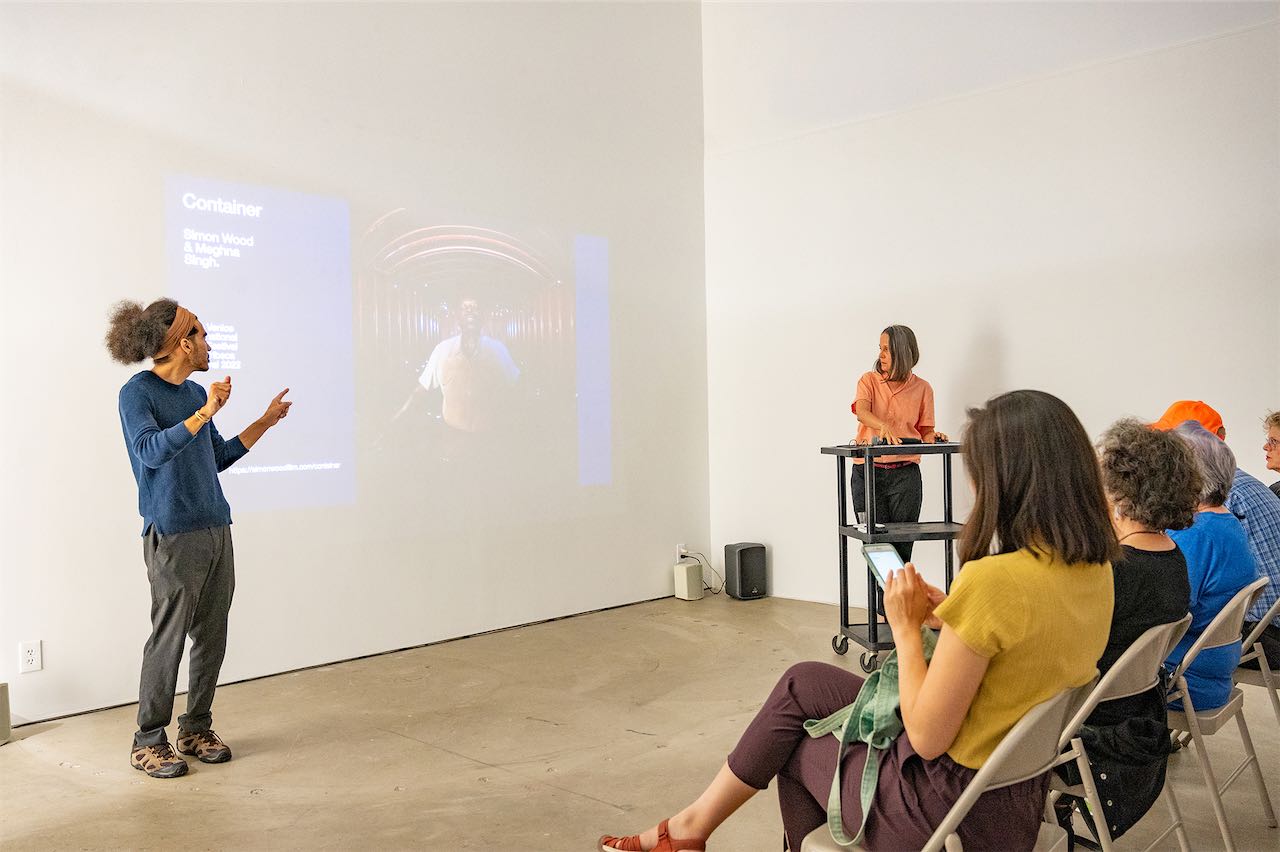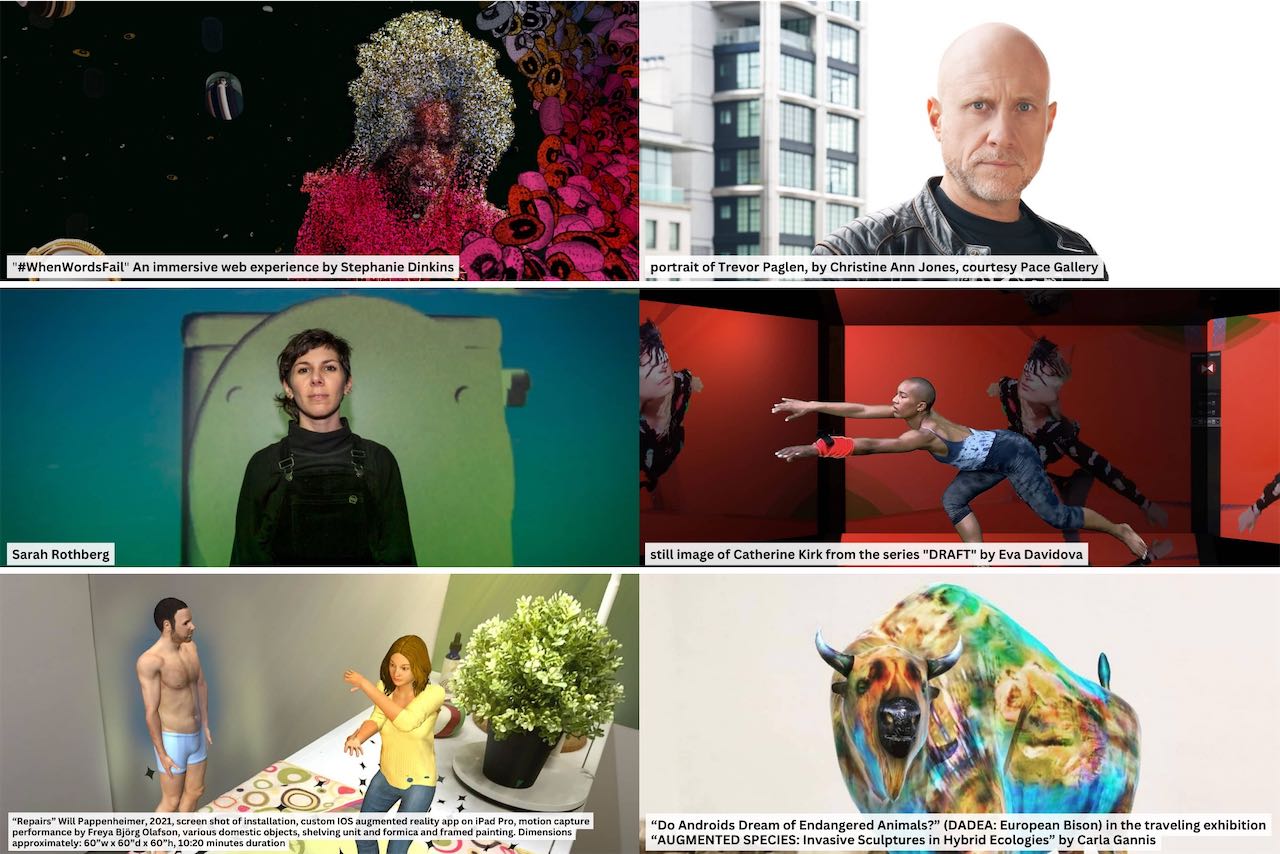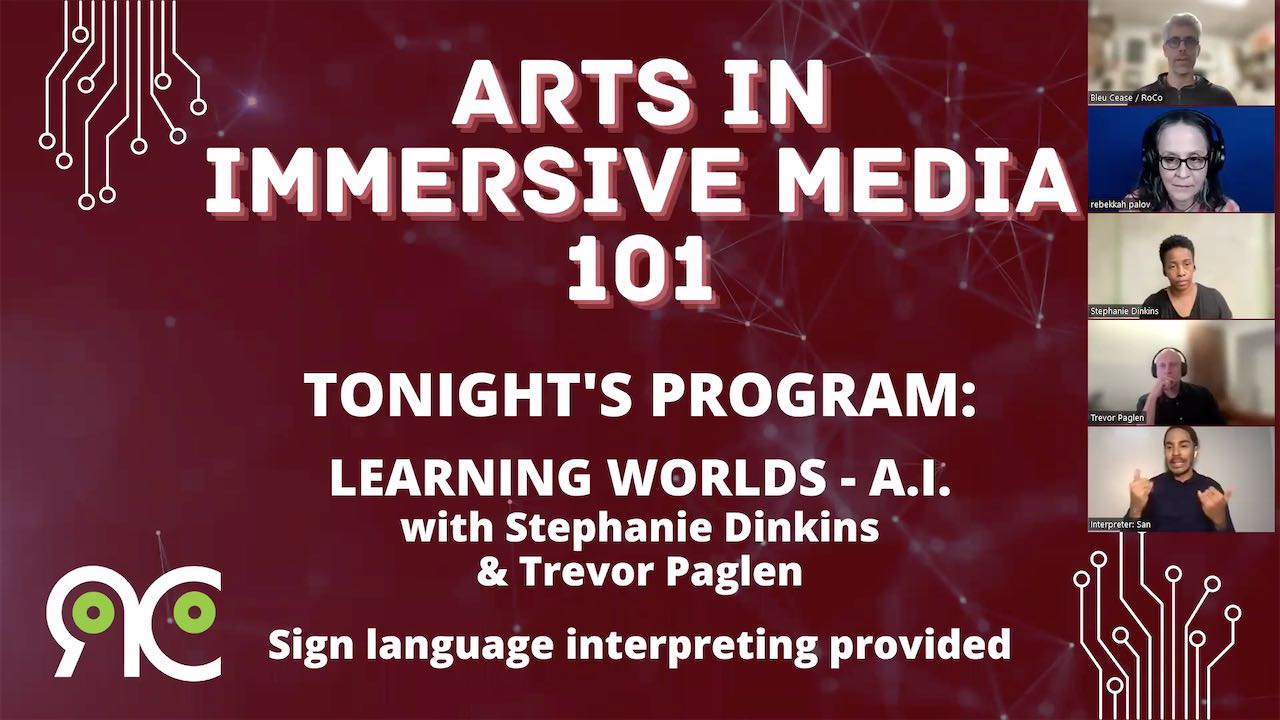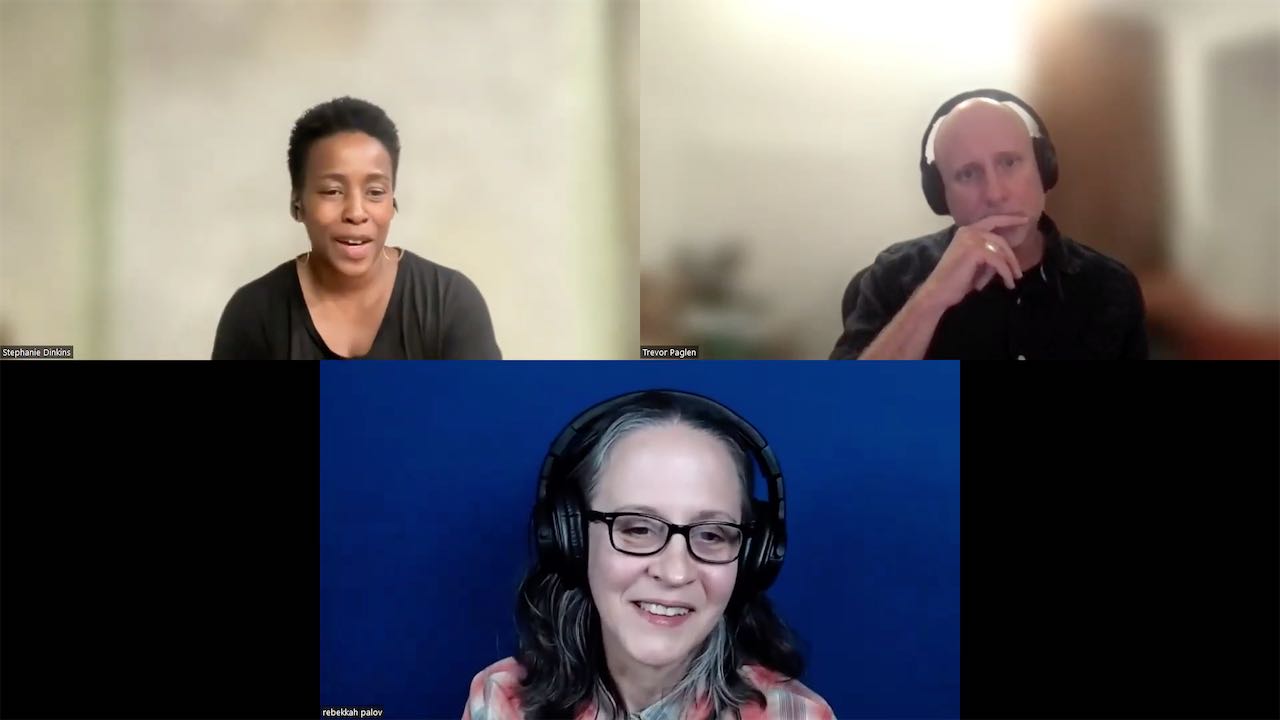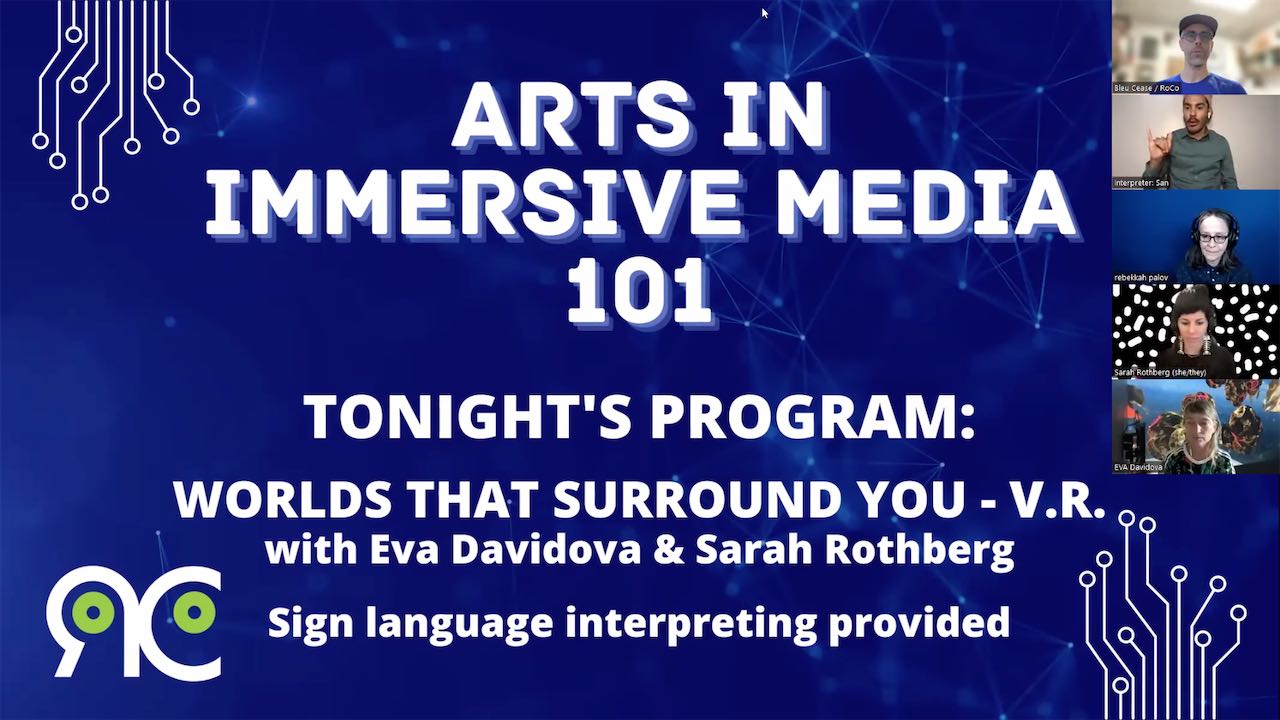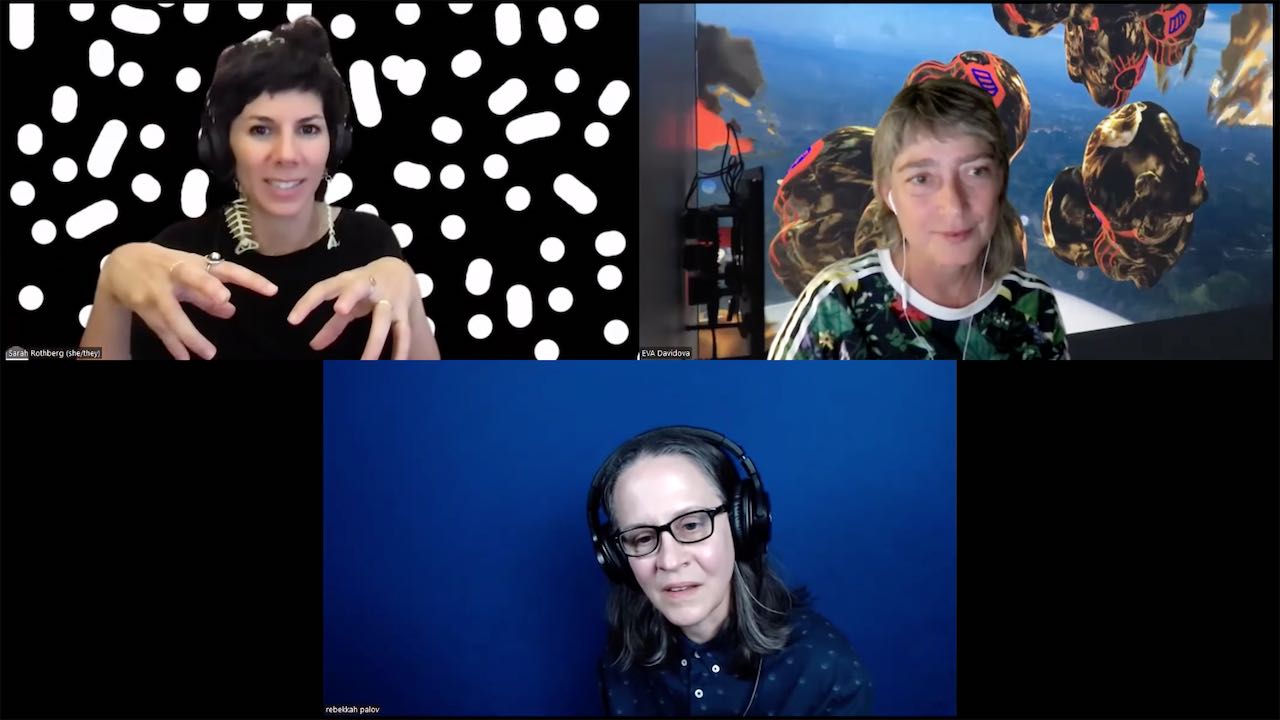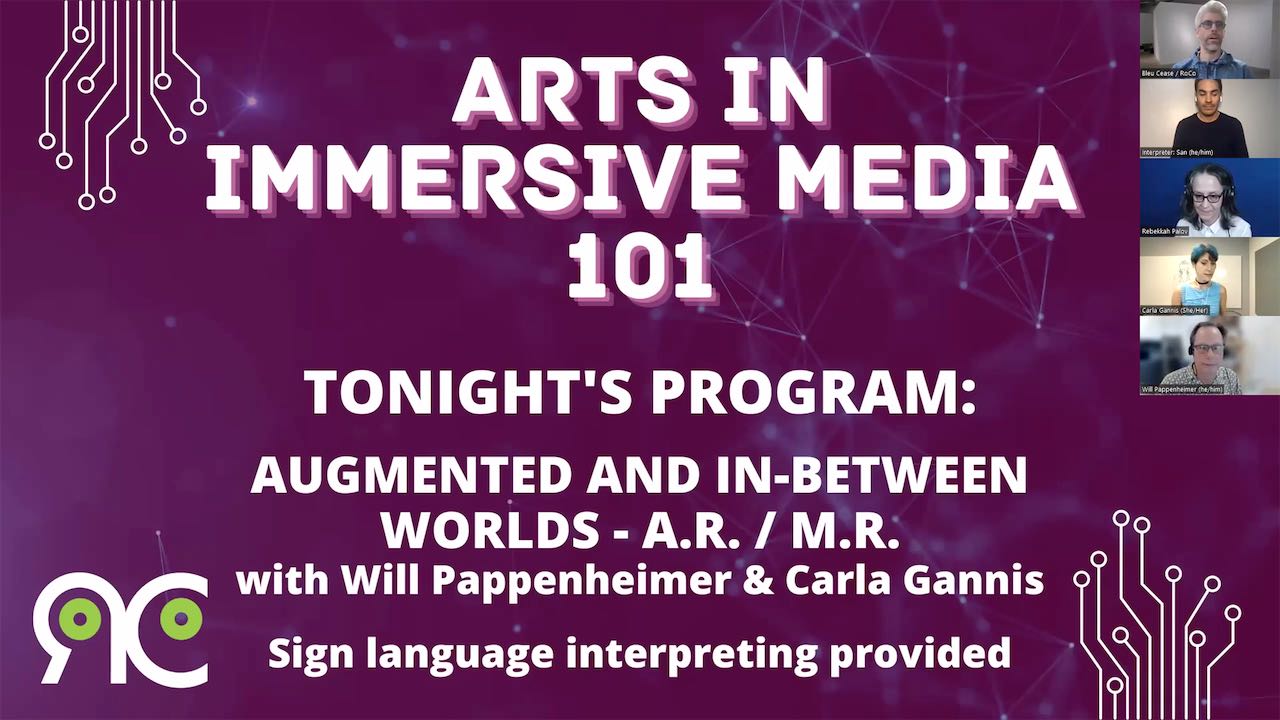 Arts in Immersive Media 101
Rochester Contemporary Art Center Rochester, NY and online

Partnering Organizations:
IEA Alfred University Alfred, NY
Visual Studies Workshop Rochester, NY

Summary
Rochester Contemporary Art Center (RoCo) designed and hosted a four-session introduction to immersive Media. The first event was in-person at RoCo and featured a presentation, an introduction to a resource guide created by Rebekkah Palov, and immersive media installations. The resource guide includes presentations with examples and is available online for further study (https://the-mindagency. art/immersive-media/immersive-media-resource.html). The presentation featured the basics of immersive media, including vocabulary, definitions and examples of a range of artist projects. In the gallery, there were examples of artists' immersive media to experience. VR artworks were shown on VR headsets and projector purchased through this initiative. Rebekkah Palov and Sarah Rothburg had VR works on display and the presentation of Sarah's piece was made possible with support from VSW.
As part of this initiative, RoCo was able to purchase two tablets for public use that featured three publicly available AR artworks, including Kristin Lucas's NYSCA supported flARmingos. Projects by The Institute for Electronic Art and organized by Eric Souther were shown in VR with the motion capture system used to create the projects. While artists, administrators, and members of the public engaged with the gallery installations, there was significant time for networking and refreshments were provided.
Each of the three other virtual panel conversations featured two well-established artists working in different immersive media technologies. The events were moderated by Rebekkah Palov beginning with a short introduction to each technology, including key features/issues and artist bios. The main program was built around the artists answering and responding to questions on four main topics: 1) How the artist first started to work in immersive media 2) How they use the technology as a creative tool 3) Stories or narratives about these technologies as understood in culture and society 4) How to expand access to immersive media with special attention to communities with historically limited access to technology arts. Ending the event, the artists took questions from the attendees. The three online conversations paired Stephanie Dinkins & Trevor Paglen on Artificial Intelligence (AI) on September 6, Eva Davidova & Sarah Rothberg on Virtual Reality (VR) on September 8, and Will Pappenheimer & Carla Gannis on Augmented Reality (AR) on September 13.
Consulting Artists
RoCo collaborated with consulting artist Rebekkah Palov. Palov is a resident of the Finger Lakes region, active part of the regional arts community, and has worked with RoCo in the past. She led the research, programming, and content creation for the events, while RoCo administered the programs, hosted the events, designed marketing materials, and promoted the programs. Palov created an innovative, interactive and comprehensive introductory online resource on immersive media. An overview and presentation of this resource kicked-off this series of programs, during which Palov delivered an engaging presentation that invited attendees to see immersive technologies as embodied media and as their media to learn about and experiment with. This resource continues to provide artists and local arts organizations with applied basics on how to bring AR and VR to their own programs, including listing software artists can use to create immersive media artworks, basics on how immersive media is exhibited, and how to distribute and present work to audiences. She curated and worked on the installation of artworks at the kick-off event and contacted all the artists whose work was presented. Rebekkah worked with RoCo and other partner organizations to set up hardware for the gallery installations. For the online programs, Rebekkah researched artists in the field and brought together both leaders and pioneers in immersive media. The zoom artist-panelists' accomplishments, deep fund of knowledge, and engagement with their respective immersive media made for outstanding programs which are fully archived on RoCo's website.
Rebekkah Palov is a time-based artist, researcher and creative consultant. Her videos and sound-art have been exhibited at experimental film festivals and exhibitions including MassArt Boston, Museum of Arts and Design NYC, SAT Montréal, QC, Bushwick Starr NYC, Oblo Film Festival Lausanne CH and SoundFjord Gallery London UK. She is a member of the electroacoustic ensembles NowNet Arts Hub and Carrier Band. Plus a researcher+curator on contemporary time-based arts, immersive media (VR/AR/AI) and historical research on electronic music pioneer Harald Bode (b.1909). She has been a creative consultant for films and installations by Larry Gottheim and Simon Liu. Rebekkah has developed original curriculum and taught workshops and University courses at Kutztown University, VTape Toronto, and Alfred University.

Artist Clara Reidlinger engaging with Rebekkah Palov's VR project "What is not in the palm of your hand". August 16, 2022, photo credit Jackie McGriff.
Testimonials
The workshops and presentations were SO enlightening and inspiring! I didn't think VR had much of a space in my own art practice previously, but now that I've seen what's possible, I'm excited to start incorporating these technologies into my new projects. - Clara Reidlinger
There's nothing better than having an interactive experience in the art space and this event brought together technology and creativity in a way that was both informative and inspiring. As a working artist, I look forward to using some of the technology in my own practice. - Ya'qub Shabazz
I had a lot of fun and Stephanie and Rebekah have given me a lot to think about and I've learned a lot from the conversation - I really appreciate your generosity and conviviality - thank you!!! - Trevor Paglen
Carla and I thoroughly enjoyed the interview and discussion on AUGMENTED AND IN-BETWEEN WORLDS. Rebekkah Palov is a talented discussant with great questions and the RoCo team was wonderfully organized and welcoming. Thank you for allowing Carla and I to riff on the subject and at times venture beyond main subject. In any case we thoroughly enjoyed the experience! - Will Pappenheimer
Key Takeaways
Immersive Media in the deft hands of artists enrich the arts and cultural landscape. There is a wide range of activities and creations that are happening under the heading of immersive media. Artist works in these technologies offer us a mirror on our own shifting world and media thinking. Given that these technologies are being rapidly introduced through the marketplace, it is important that our communities also experience immersive media in an art context. This project demonstrated the public's desire and curiosity to experience immersive media produced by artists, especially as these technologies are becoming more common. Attendees shared that artists' works are important for them to understand these new technologies and extended experiences. Additionally, with support for purchasing technology and hardware, immersive media programming is deliverable for smaller regional arts organizations. RoCo was able to expand its contacts with immersive media artists and is working toward future exhibitions in this space. Finally, programs like this one, which introduced immersive media in an approachable and accessible format is of interest for the public, arts administrators and educators, and artists who typically use more traditional media.
Immersive Art & Technology Initiative Grantees