Reports
This page presents key findings and reports documenting the activities of the media arts field in New York State, including technology developments, contemporary issues, research and reflection. These selected Reports from the Field offer a picture of our contemporary dialog in the media arts and its wide ranging scope of interests. For recordings of Art & Technology Breakfast meetings, please navigate to the "Convenings" section of the NY Media Arts Map.
---
Media Arts Assistance Fund 2020 Year in Review
Snapshot: What We Learned ...
As organizations and individuals called, emailed, and zoomed, we learned many things. Hardship is a universal experience, and a "thirst for community" exists across all. The boundaries of technology have been pushed to new frontiers, where digital communications offer new opportunities, placing the need for access equity in sharp focus. We have also learned the imperative of a more humane and diverse world, and the Arts are central to that goal.
Key Issues: During the December Art & Technology Breakfast cohosted by Rochester Contemporary Art Center, Western and Central New York organizations discussed their 2020 experiences, noting key issues surrounding the future of cinema and film audiences; volunteerism; the importance of remaining relevant; digital divide; need for technical support; the benefit of expanding services online through wider participation, new viewers, and membership; issues of resiliency versus sustainability; and film festivals are vital to local economy. (Click here for the full discussion.)
Artist Residencies and Workspace: Organizations are severely challenged while finding new ways through virtual residencies to deepen critical forums, and safe distancing when possible, to remain a vital resource for artists creating new work.
Essential Technology Needs: Through the 2020 MAAF Forward Fund Field Survey and Summary Findings we learned that Expertise and Training, Equipment and Connectivity, Digital Preservation, Programmers and Developers, and Ticketing Management, are at the top of the list for addressing the role of technology in the transition of public engagement online.
Internet Communications: Video conferencing, streaming, and screen-sharing have become critical for ongoing collaboration and presentations. Future opportunities are expanding as digital platforms and mobile networks continue to increase in capacity. Our relationship to technology is evolving.

Zoom! Yes, the Art & Technology Breakfast ventured into the virtual in 2020 with great success. The first September state-wide Breakfast Zoom had over 75 Attendees, receiving several emails of appreciation for the simple opportunity to see and hear from each other, demonstrating the power of connecting community.

MAAF Initiatives 2020
Three Art &Technology Breakfasts:

New York City, cohosted by Eyebeam, February (in-person)
State-wide, September (Zoom)
Western & Central NY, cohosted by RoCo, December (Zoom)

Four Art & Technology Reviews, circulating to a list of 1,444 individuals and organizations
The Forward Fund Grant Opportunity, deadlines in July and October
The MAP Art & Technology Review Archive
MAAF Grants to Organizations and Individuals
MAAF Grants Awarded 2020
45 Forward Fund Grants to Organizations
15 Individual Artists Support Grants
08 Organizational Development Grants
68 Grants Total = $ 143,000
---
Regrant Partnership Report 2009-2018
The New York State Council on the Arts
Electronic Media & Film Program and Wave Farm
Support to New York State Media Arts Organizations and Media Artists
In 2008, NYSCA Electronic Media & Film invited Wave Farm, known then as free103point9, to become the its newest Regrant Partner, ten years later, the EMF & Wave Farm Regrant Partnership is now the multi-faceted Media Arts Assistance Fund, which serves both contemporary and established artists and organizations.
Reflecting on the last decade and looking ahead to the next, leads us to this Report. The year 2020 offers an irresistible moment to exercise vision. This EMF Regrant Partnership Report 2009-2018 is a statistical survey of MAAF funding activity, through small grants, over the past decade. We are taking stock of supply and demand, gathering data, and analyzing how the future might look through the lens of new artist populations in a 21c environment. What is new and what remains the same, is an important question that has always guided NYSCA support for the Media Arts.
Click either of the Report Covers above to access the reports in PDF form.
---
Art & Technology Review Archive
---
Reports from the Field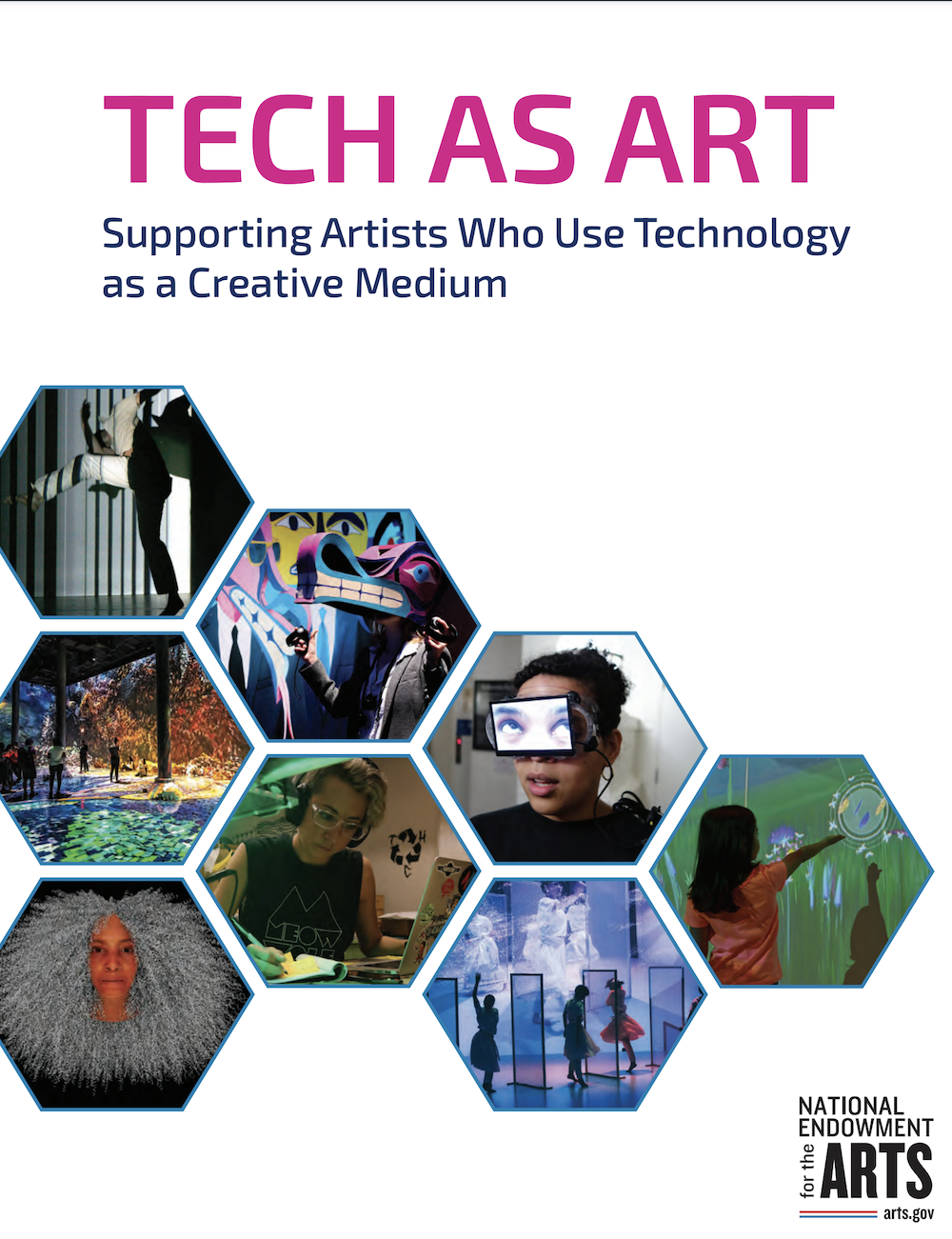 This report, from the NEA, is the result of a two-year research initiative exploring the multifaceted creative practices of artists who engage with digital technologies. The research examines the creative infrastructure supporting tech-focused artistic practices and provides insight into the existing challenges and opportunities faced by artists and organizations working at the intersection of arts and technology. Tech as Art is part of an Arts & Technology Field Scan conducted by the National Endowment for the Arts in partnership with the Ford Foundation and the Knight Foundation. 120 pp. June 2021
Ten essays by art practitioners were commissioned as a companion to the report.
The XR for Social Impact Report offers Research from Games for Change. Immersive technologies like virtual and augmented reality have brought about a much-needed change across several industries, including the arts, education and healthcare. This report aims to untangle the wide net of applications cast by impact-driven XR for various stakeholders interested in engaging with this technology.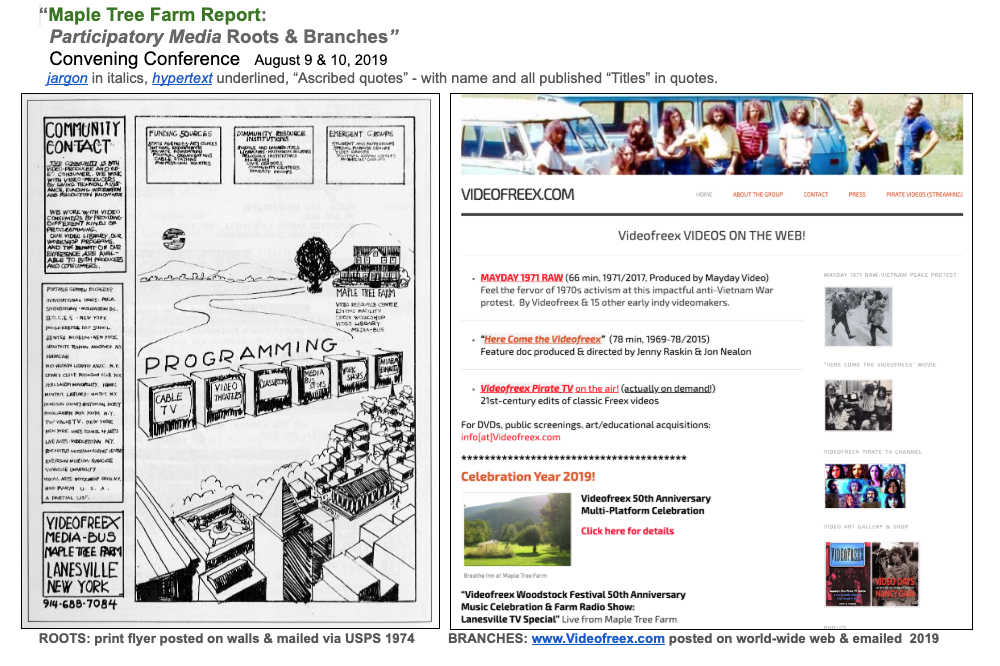 Thirty-page illustrated report compares Videofreex and the earliest indy video, a 1970s leading edge medium, with contemporary digital media and indy production groups. Authored by five Videofreex, other early videomakers, and younger activist digital artists during a two-day convening; Skip Blumberg director/editor. For more information please visit Videofreex.com and Lanesville TV Maple Tree Farm Showreel. Made possible in part with funds from NYSCA EMF in Partnership with Wave Farm Media Arts Assistance Fund.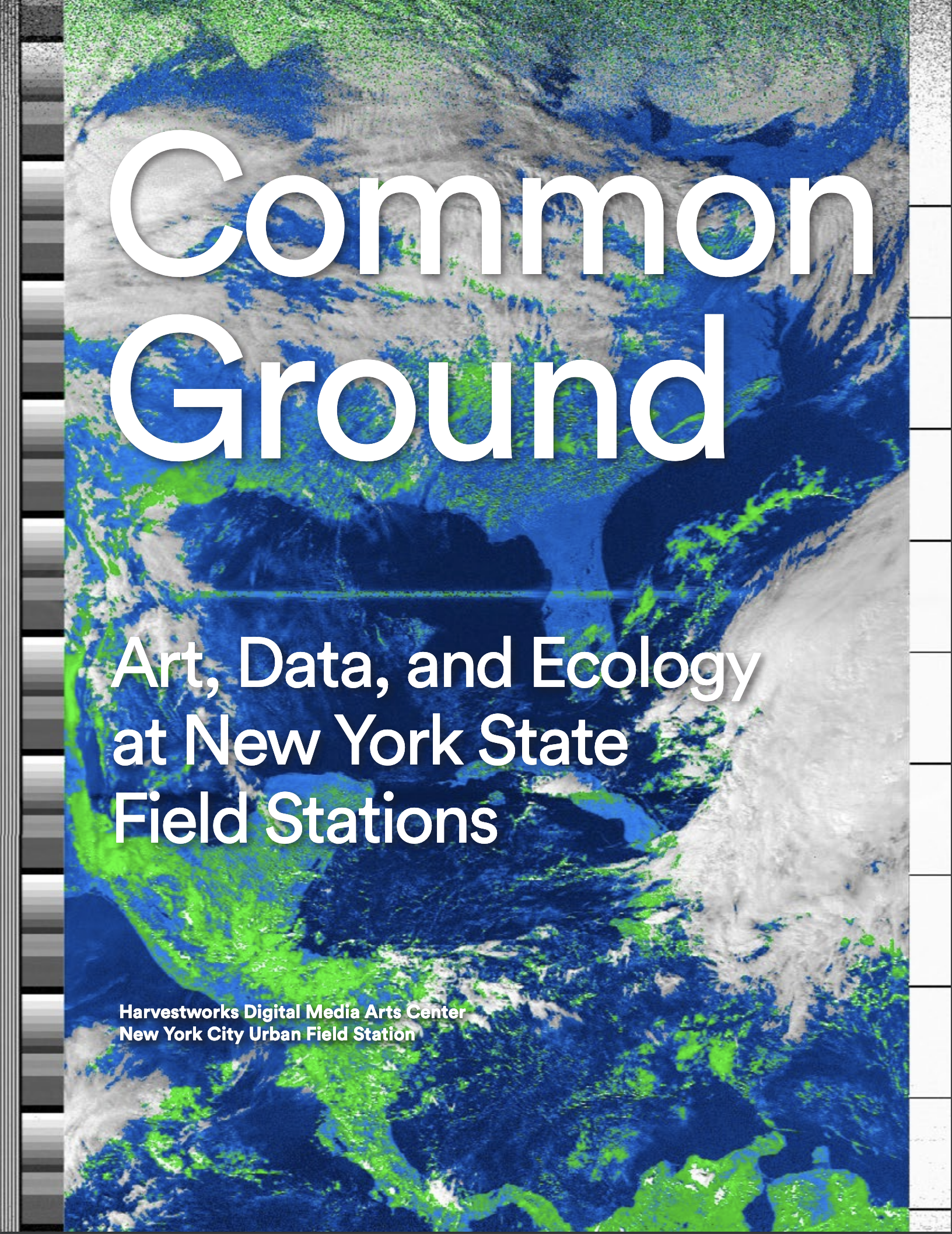 [Research] Common Ground: Art, Data, and Ecology This report assesses the potential for collaboration in New York State between the arts and field stations: places and programs where scientific researchers conduct long-term studies of diverse ecosystems. Common Ground provides an overview of how and where transdisciplinary work is taking place in NYS, and makes recommendations to encourage further opportunities for artists that, when combined with environmental research, can aid engage the public, encourage environmental stewardship, and benefit communities. Kevin Duggan with Lindsay K. Campbell, Bram Gunther, Carol Parkinson. Harvestworks Digital Media Arts Center | New York City Urban Field Station