support for emerging technology as an art form in order to expand access and diversify the field
Grantee: Center for the Holographic Arts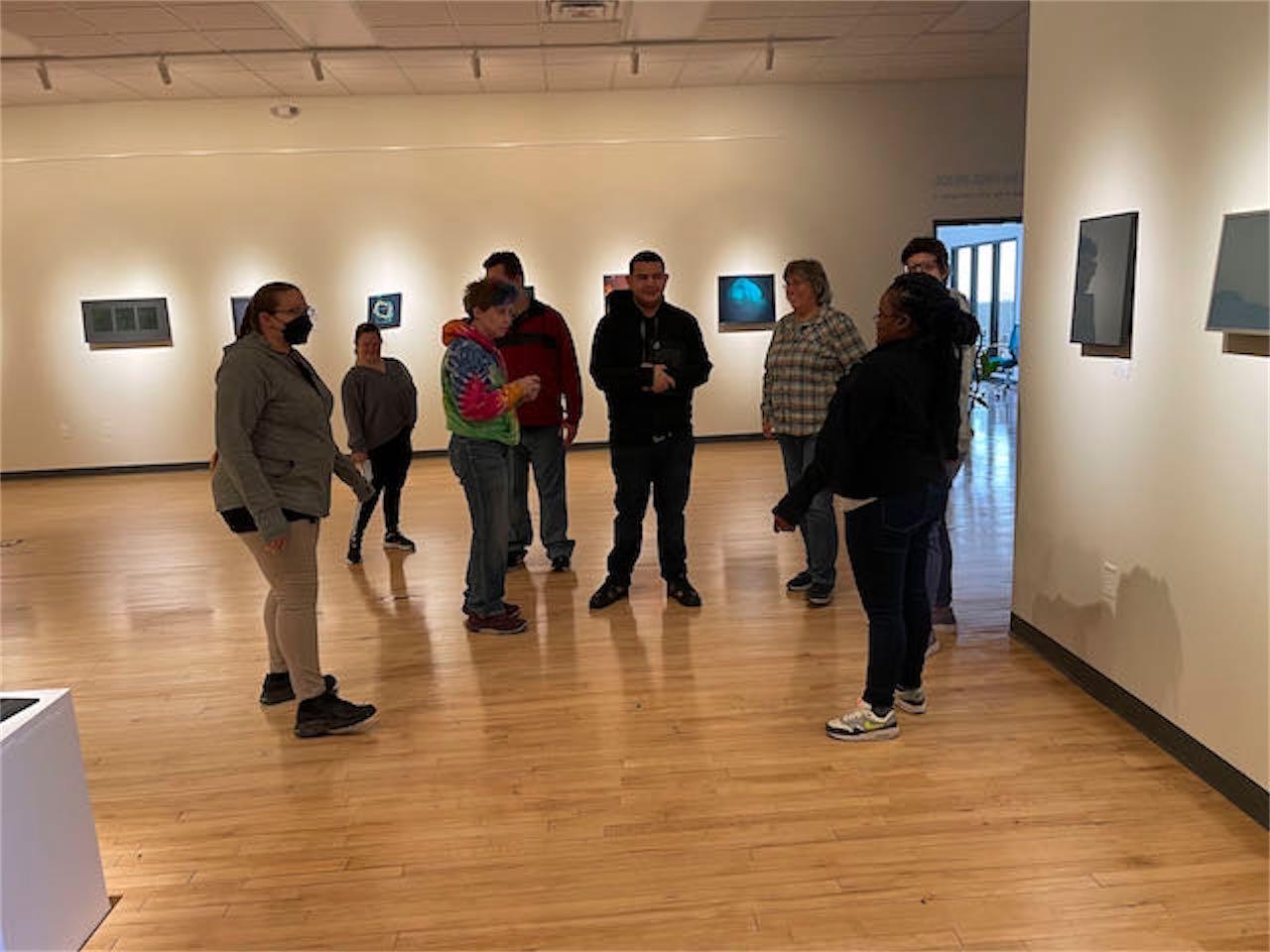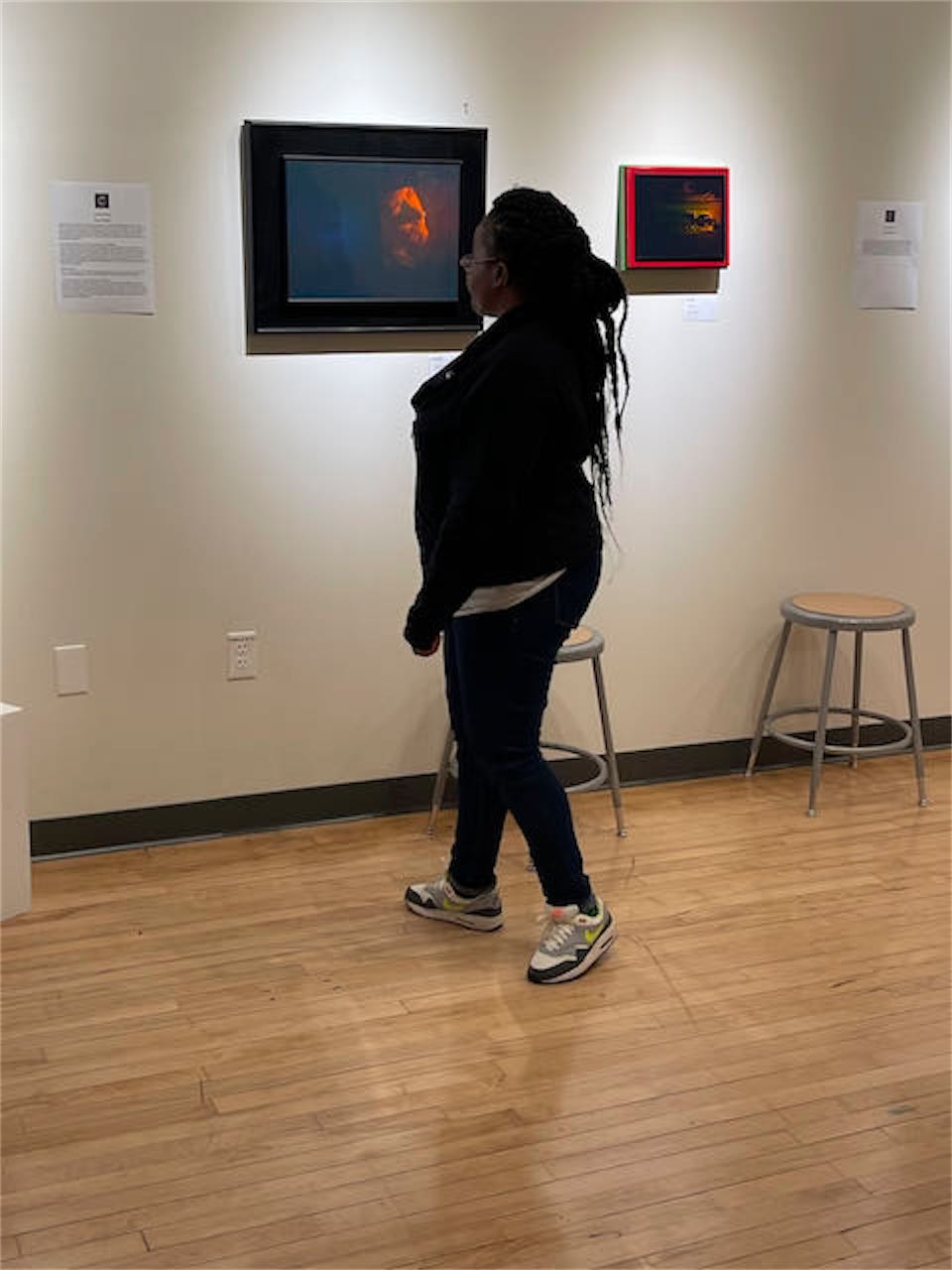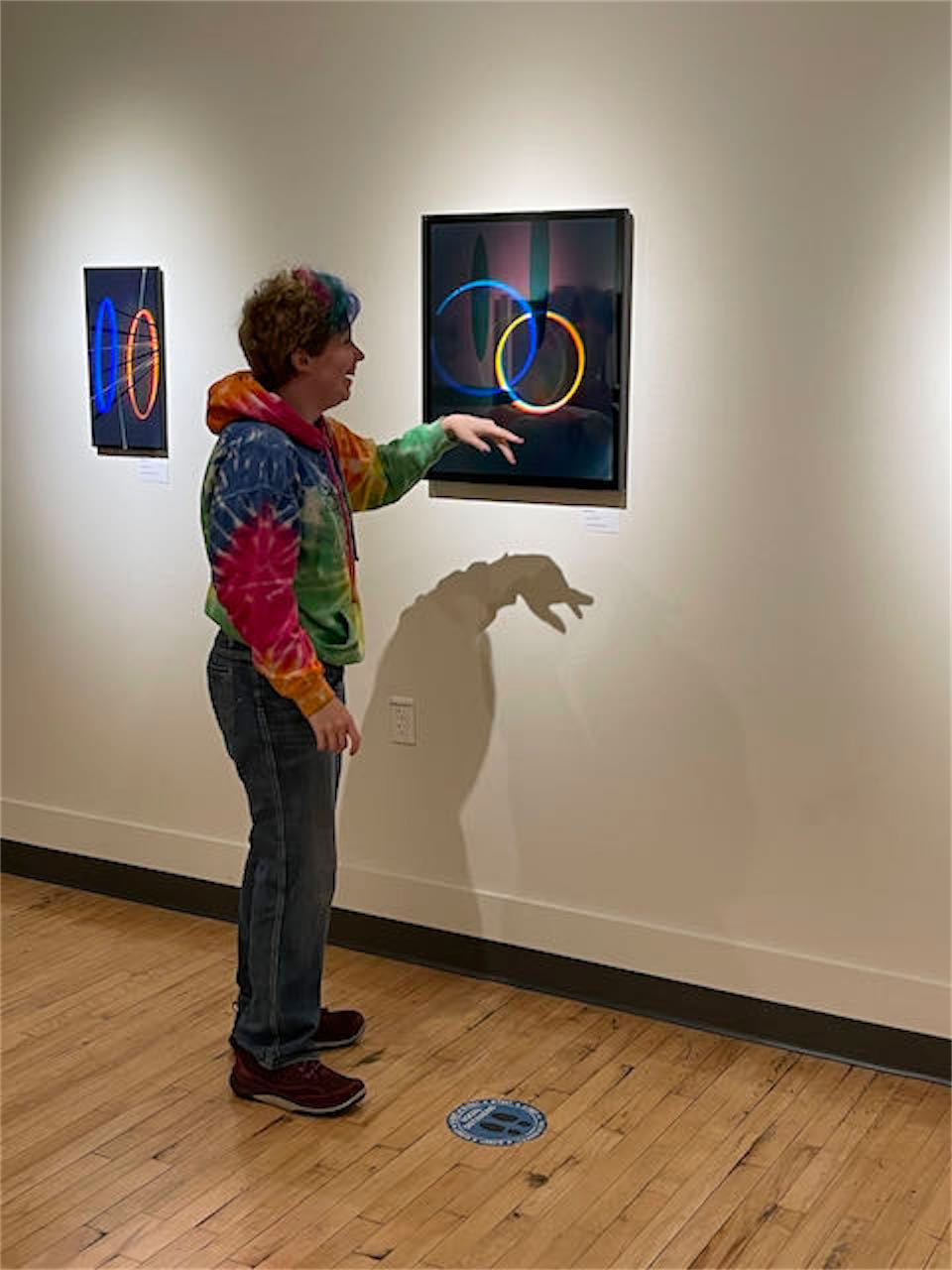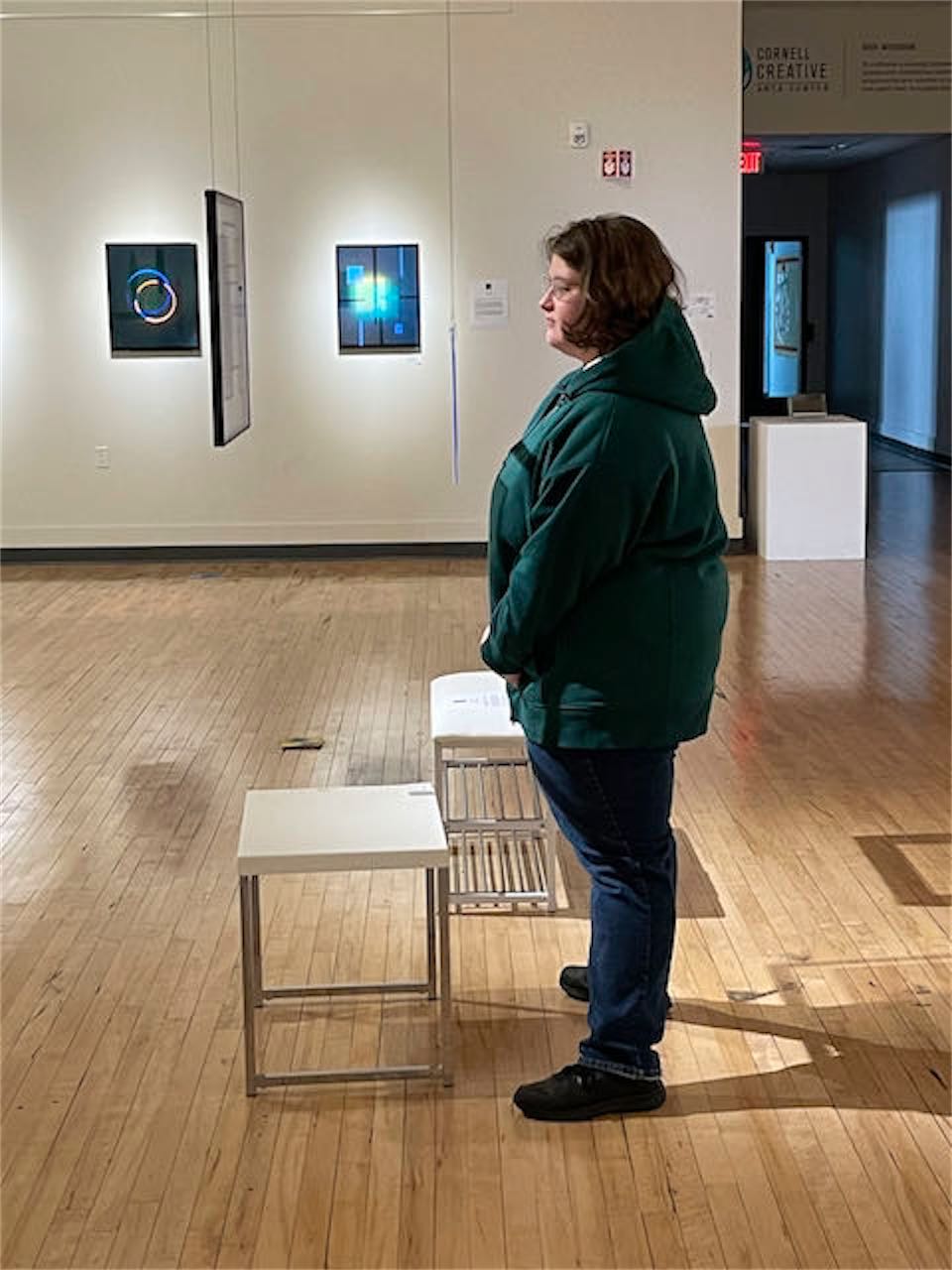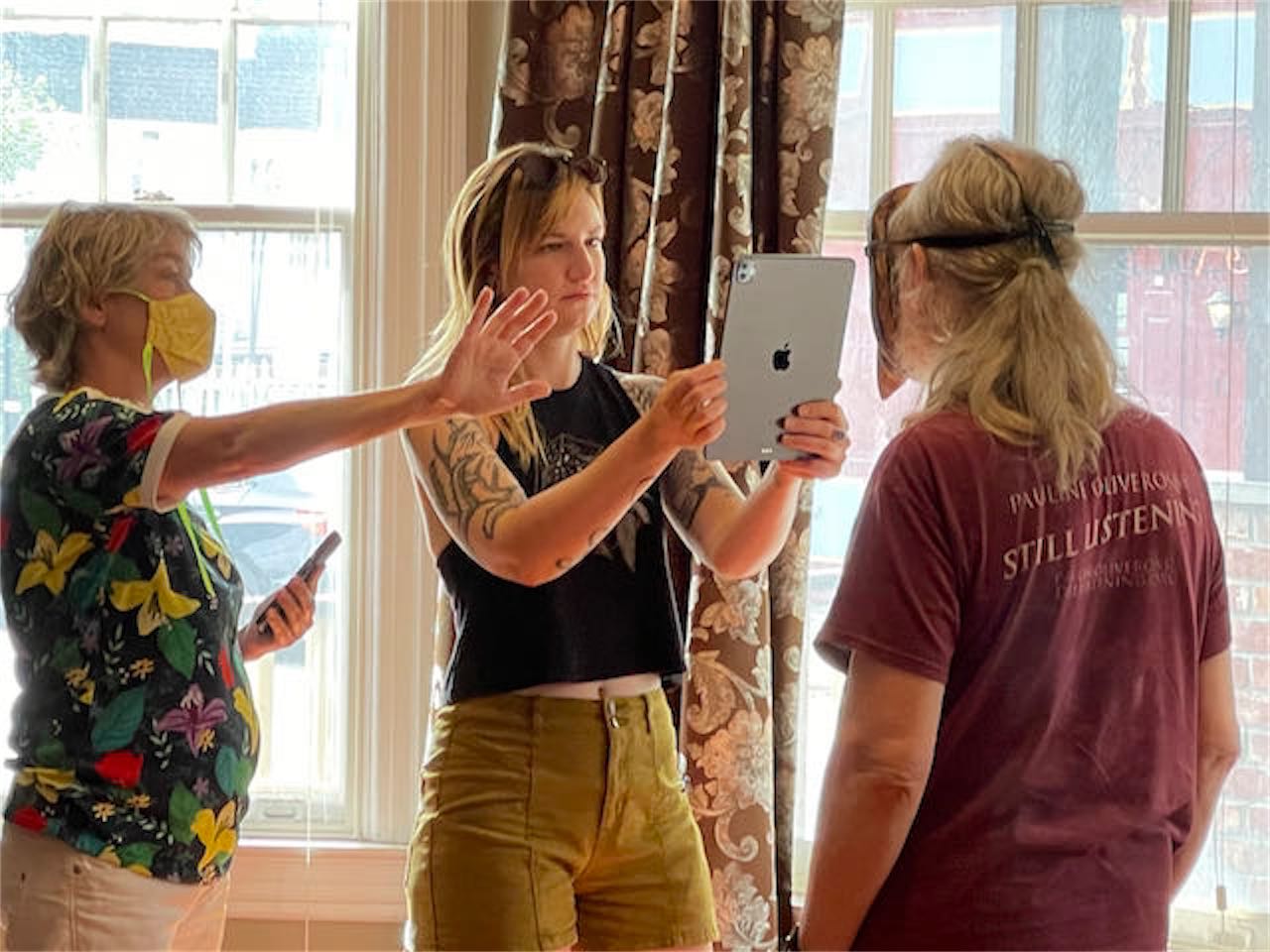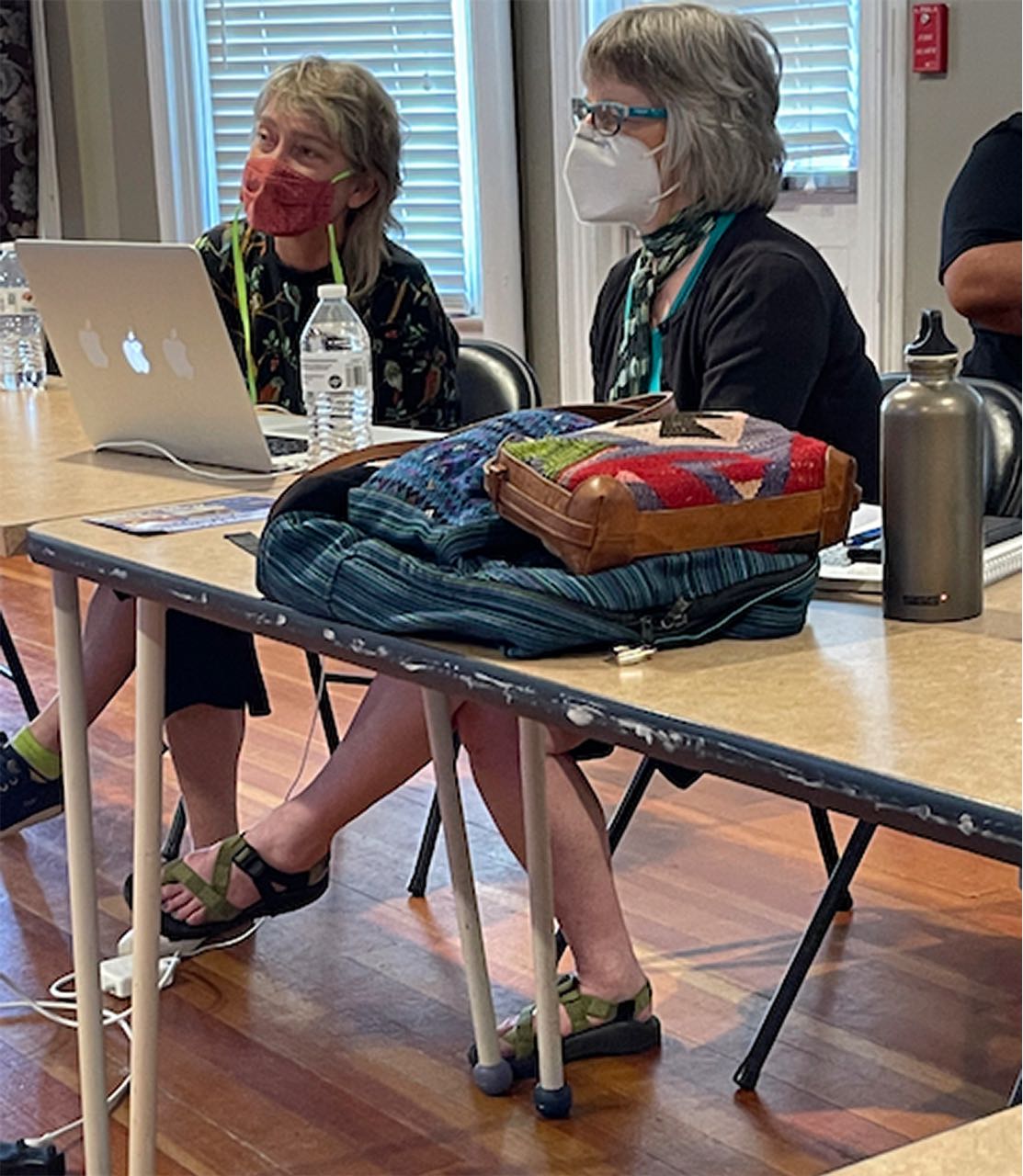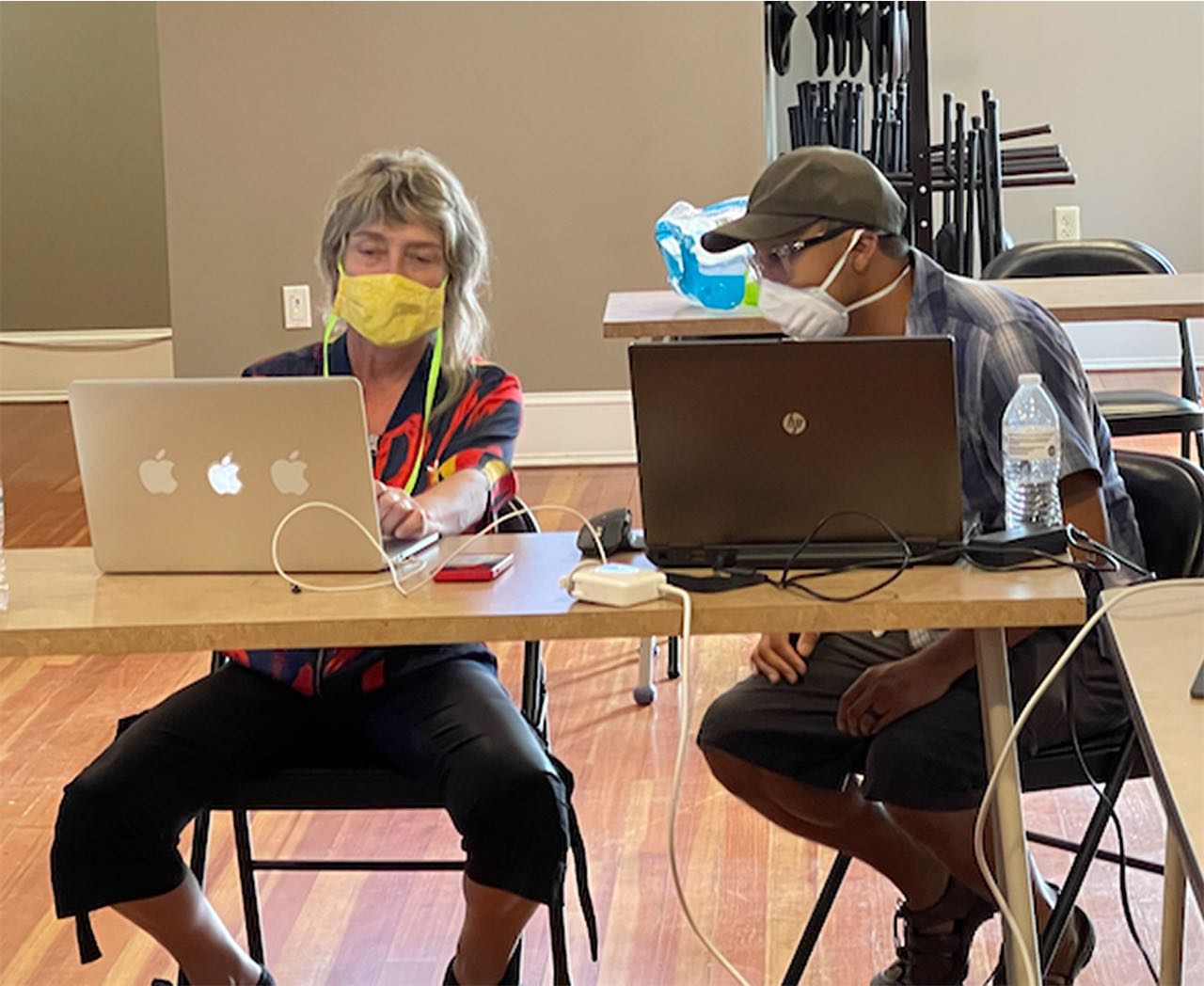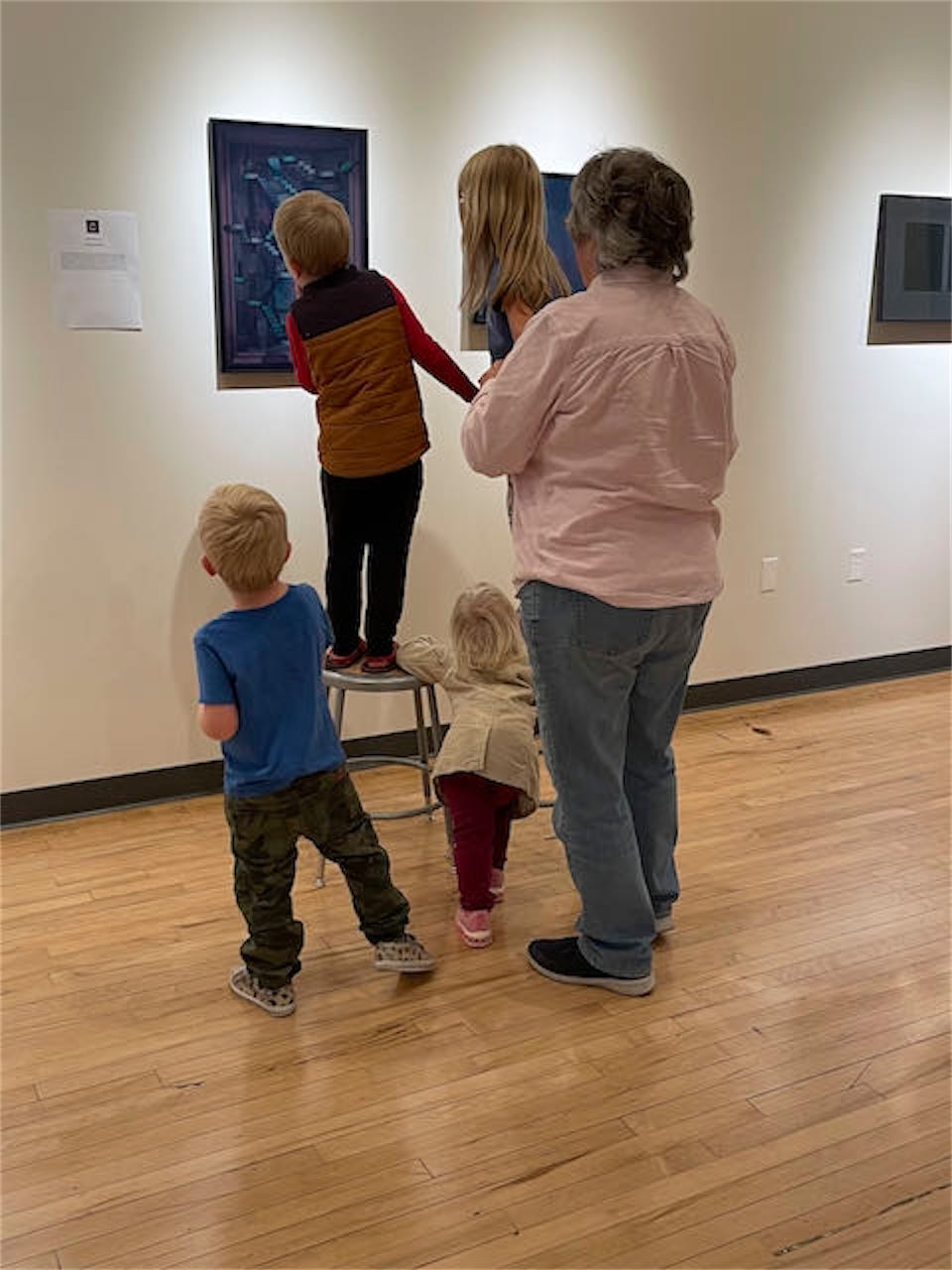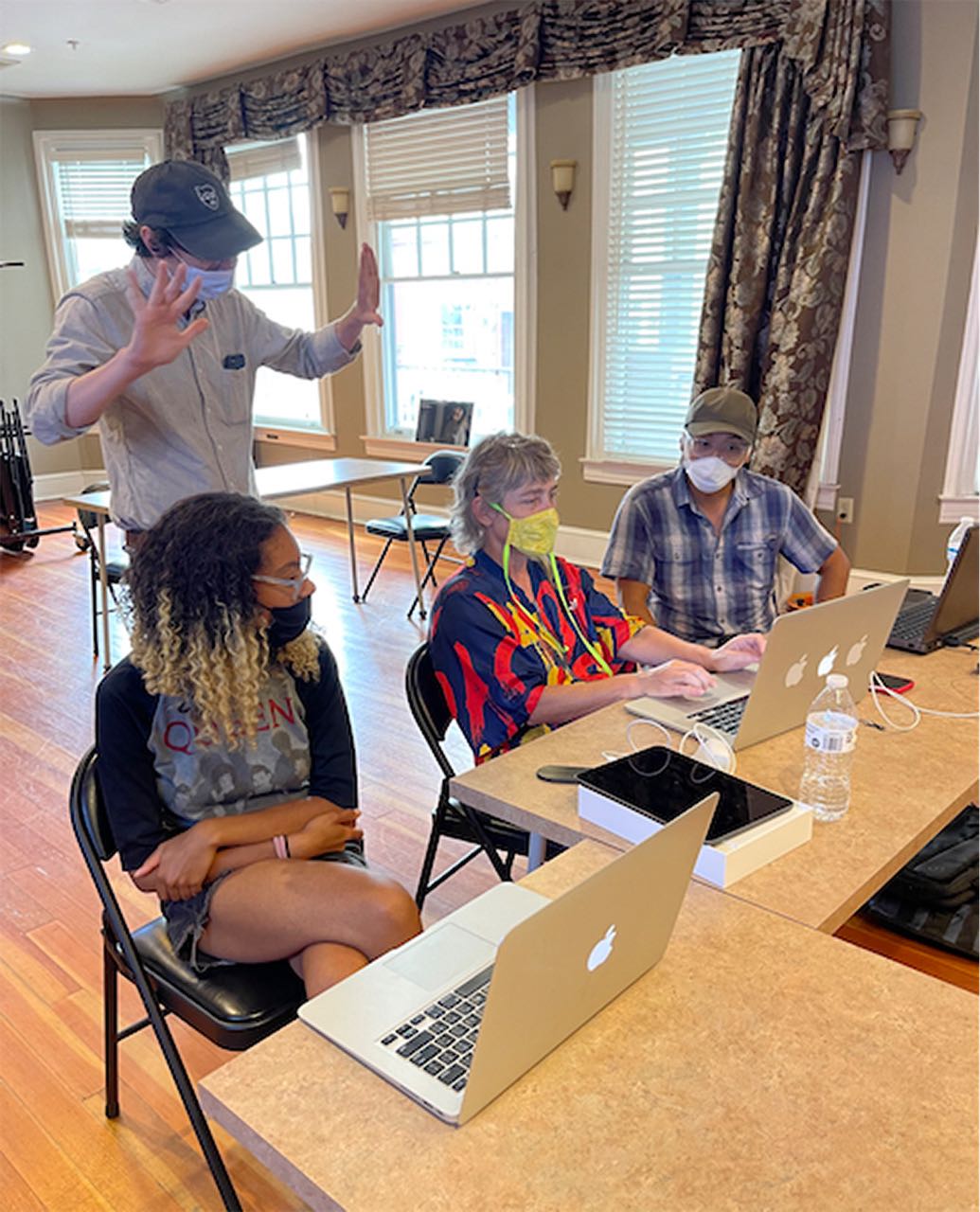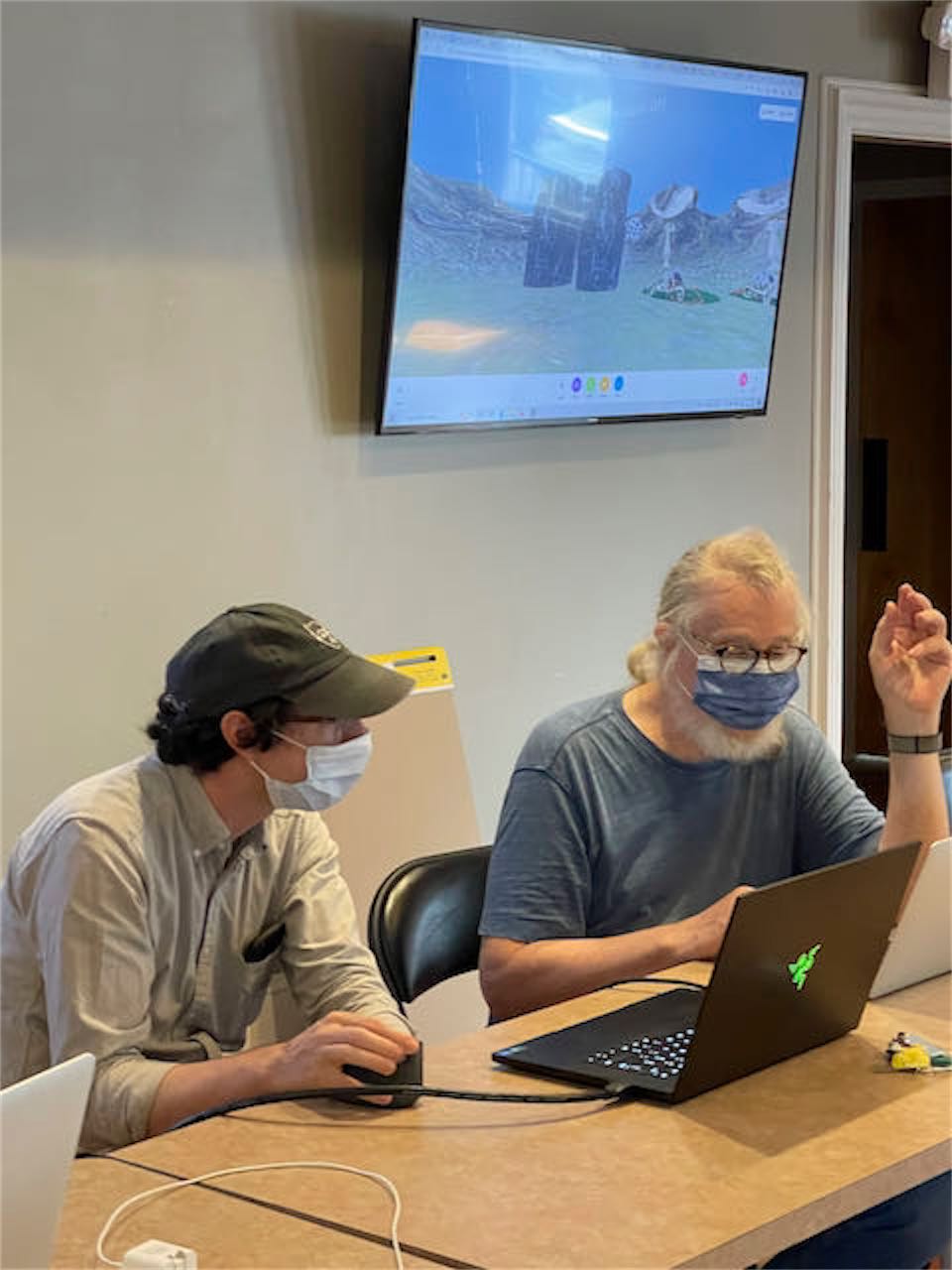 Immersive Imaging: Our Creative Future
RUPCO Conference Center, Kirkland Building Kingston, NY

Partnering Organizations:
RUPCO
My Kingston Kids
Center for Creative Education
Cornell Creative Arts Center
The Arc

Summary
The Center for the Holographic Arts (HoloCenter) took a multi-level approach to providing introductions to immersive technology in the forms of holography and virtual reality. In conjunction with their summer exhibition at the Cornell Creative Arts Center (a program of The ARC), HoloCenter hosted a public lecture about holographic art history in the gallery space in addition to exhibition tours with groups from The ARC.
HoloCenter programmed a series of four workshops for artists and the general public, which took place at the RUPCO conference center in Kingston, NY. Artists Eva Davidova and Matthew Gantt introduced Mozilla Hubs, a free and easily accessible platform, which workshop participants used to create virtual spaces. Matthew introduced spatial sound production and Eva facilitated the capture of 3D data with an iPad and a 360° camera. Participants were then able to import this captured data into their virtual worlds.
In collaboration with My Kingston Kids and the Center for Creative Education, HoloCenter designed an after-school program for students that builds on the organizations' existing Virtual Reality Workshops.
Consulting Artists
HoloCenter worked with consulting artists Matthew D. Gantt and Eva Davidova to design a series of events for Kingston residents focused on virtual world-building in Mozilla Hubs. Gantt introduced the software to participants, and Davidova demonstrated 3D image capture of the real world using iPads and a 360 Camera. As the resident expert in Holography, Linda Law gave a presentation about the Art of Holography in the gallery space at Cornell Creative Arts Center.
She also worked with the staff of the ARC to introduce several groups of their members to holography by touring them through the exhibit and engaging with them about the varied techniques used to create holograms and their various properties.
Eva Davidova is an interdisciplinary artist with focus on new media(s). Her work addresses ecological disaster, interdependency, and the political implications of technology through performative works rooted in the absurd. She questions what we give for granted, and explores possibilities for agency through uncertainty and play. Davidova often deliberately "misuses" technology in order to disturb its acceptance, and that of the prevalent emotional manipulation that both physical and informational architecture exert. Davidova has exhibited at the Bronx Museum, the Everson Museum, the Albright Knox Museum, MACBA Barcelona, CAAC Sevilla, Instituto Cervantes and La Regenta among others.
Matthew D. Gantt is an artist, composer and educator based between Troy, NY and Queens, NYC. His practice focuses on sound in virtual spaces, generative systems facilitated by idiosyncratic technology, and digital production presets as sonic readymades.

Dimensions in Light Exhibit of Holograms at Cornell Creative Arts Center. October 31, 2022, photo credit Linda Law.
Testimonials
The introduction provided by the workshops to Mozilla Hubs and 360/3d modeling apps provided me with highly useful extensions to my work creating virtual versions of my Singing Masks with the Avatar Orchestra Metaverse in Second life, and the new explorations of VR I'm doing creating fully 3d models of the masks. The workshops were run with a true sense of allowing each individual to explore their own interests whatever their prior level of knowledge. In summary, the ITWs were both instructive and great fun. - Norman Lowrey, attendee
Key Takeaways
HoloCenter was able to present both holography and virtual reality as forms of immersive technology to a general public. The organization interacted with a variety of communities that make up Kingston, NY and was able to introduce itself to new people. Their exhibition of holograms provided the physical space to connect immersive technology with the history of holography, and HoloCenter was able to give tours of the exhibition to several groups of ARC program participants. Many of the tour participants expressed interest in learning more and desire to work with HoloCenter to make holograms. Workshop participants quickly familiarized themselves with Mozilla Hubs, and it became clear that similar programs would be welcomed in Kingston. HoloCenter conceived of and will explore an idea for a Virtual Kingston Platform for archiving and telling stories about the city.
Immersive Art & Technology Initiative Grantees