support for emerging technology as an art form in order to expand access and diversify the field
Grantee: Harvestworks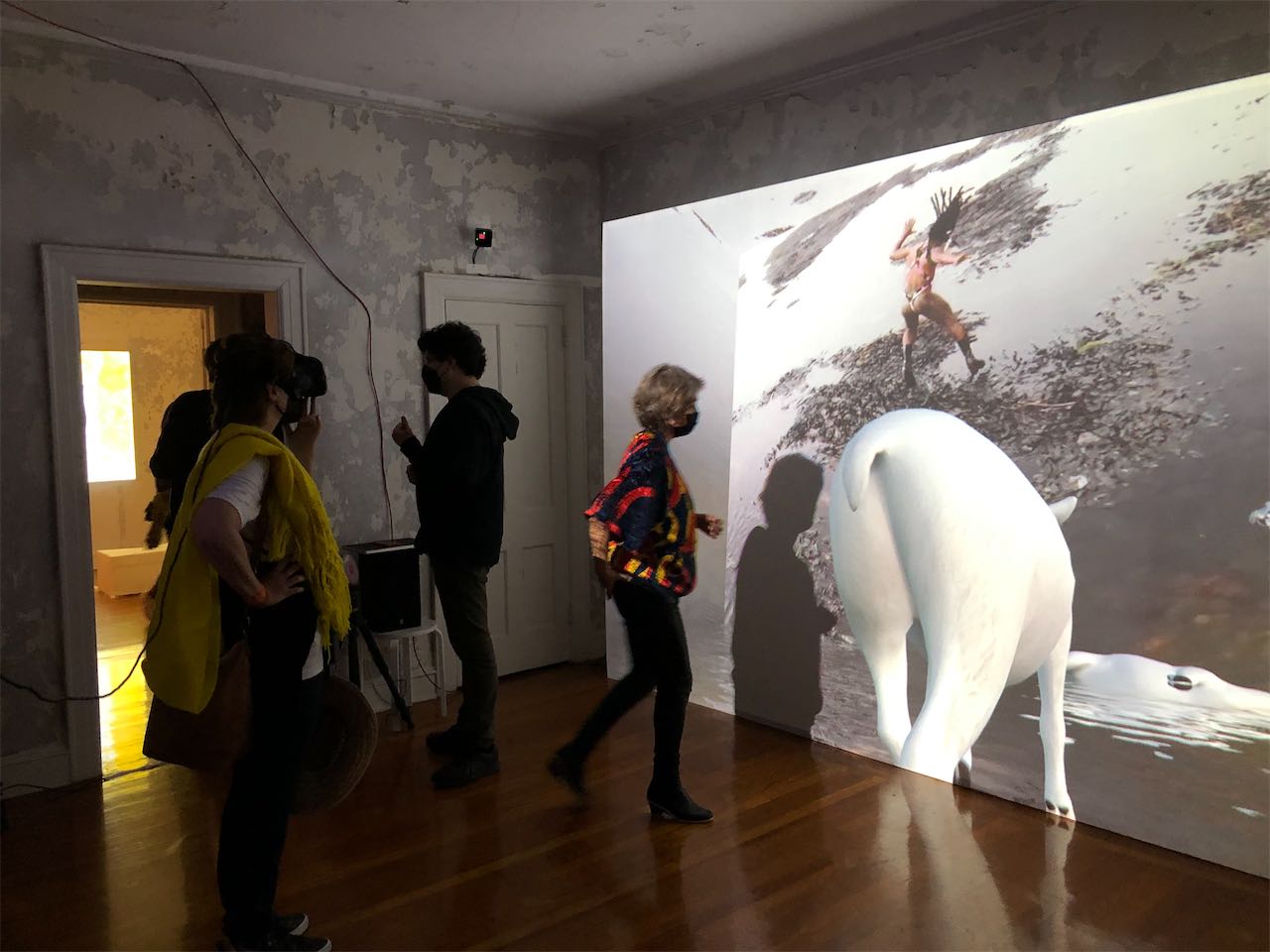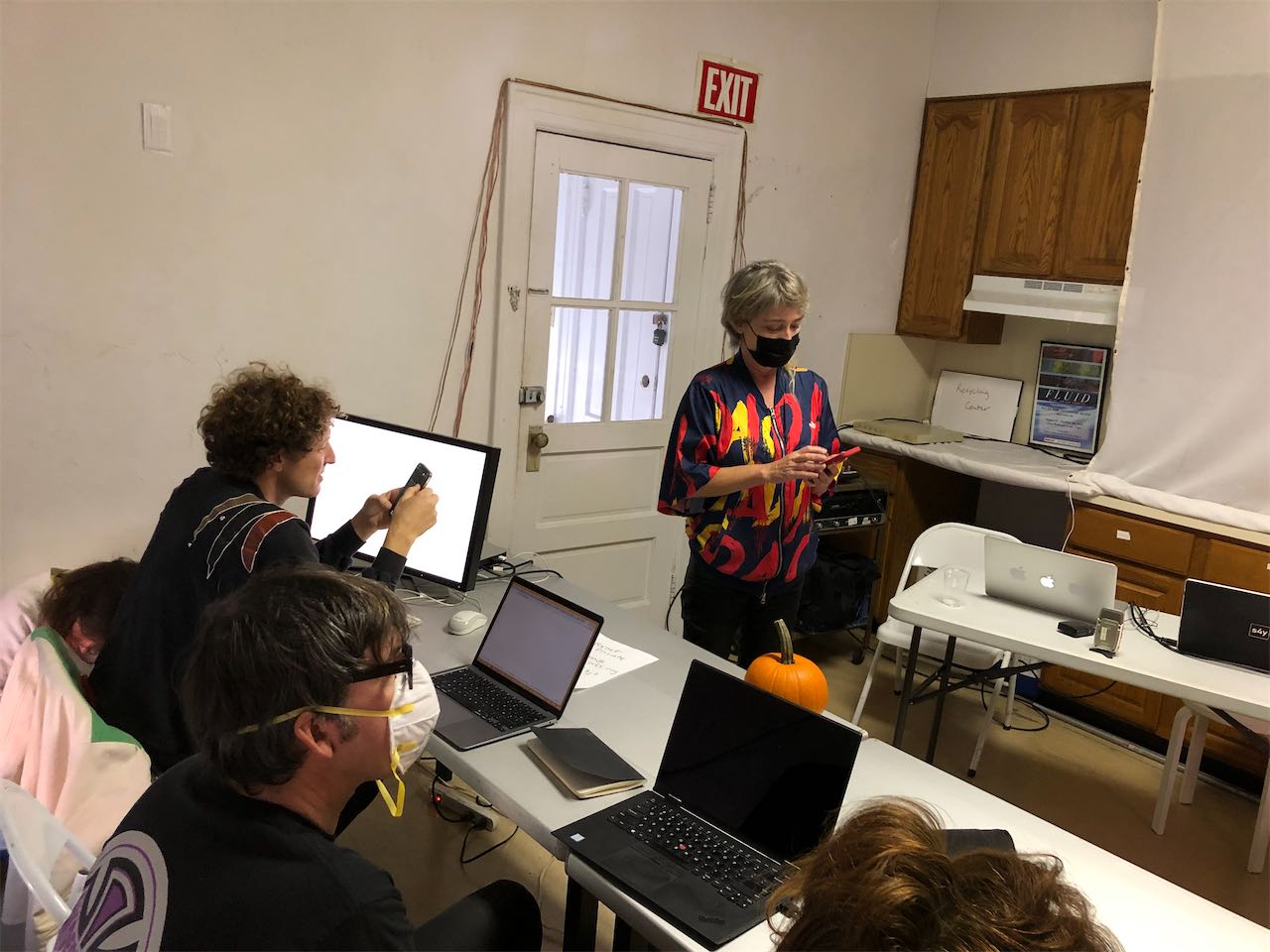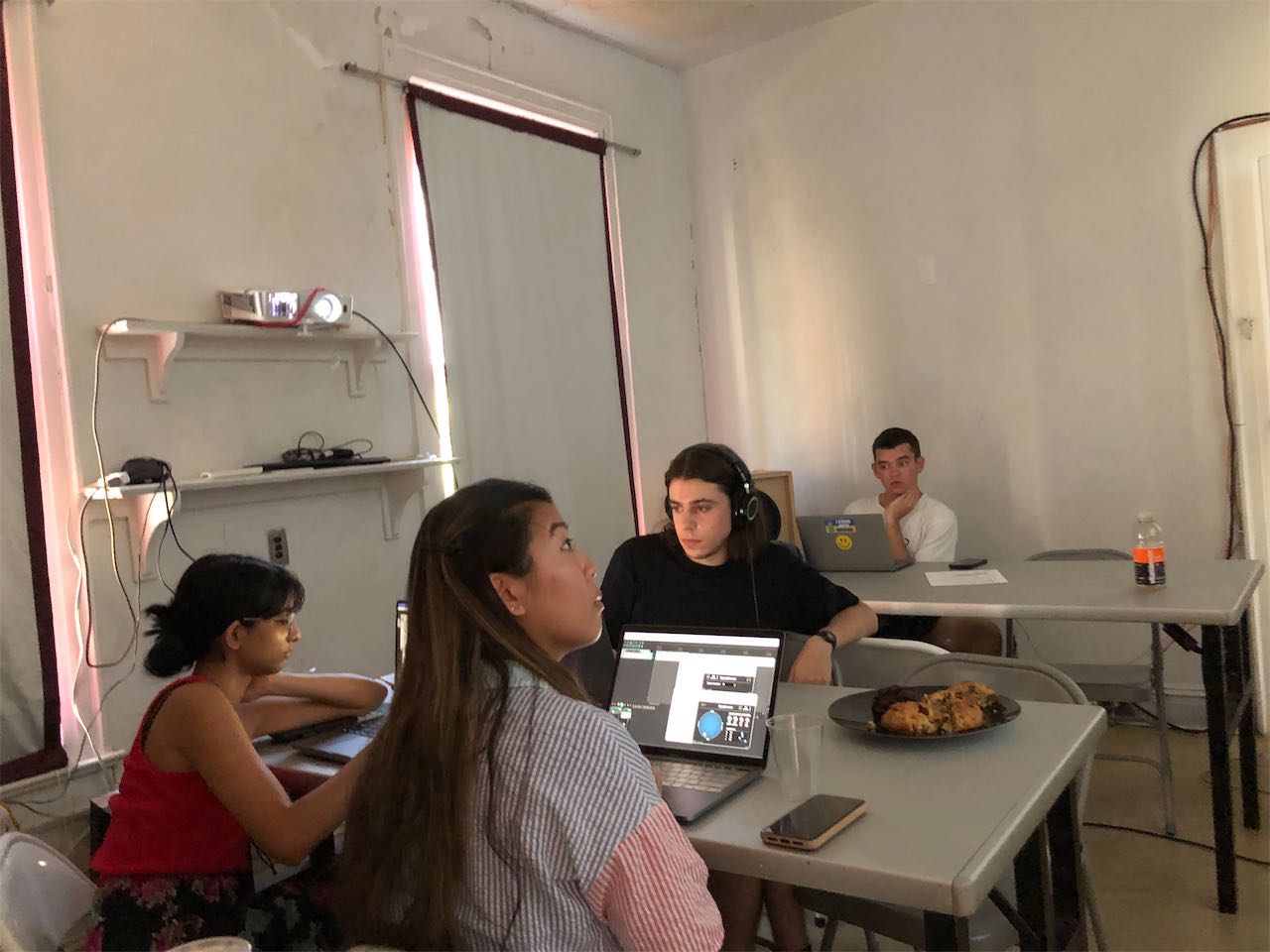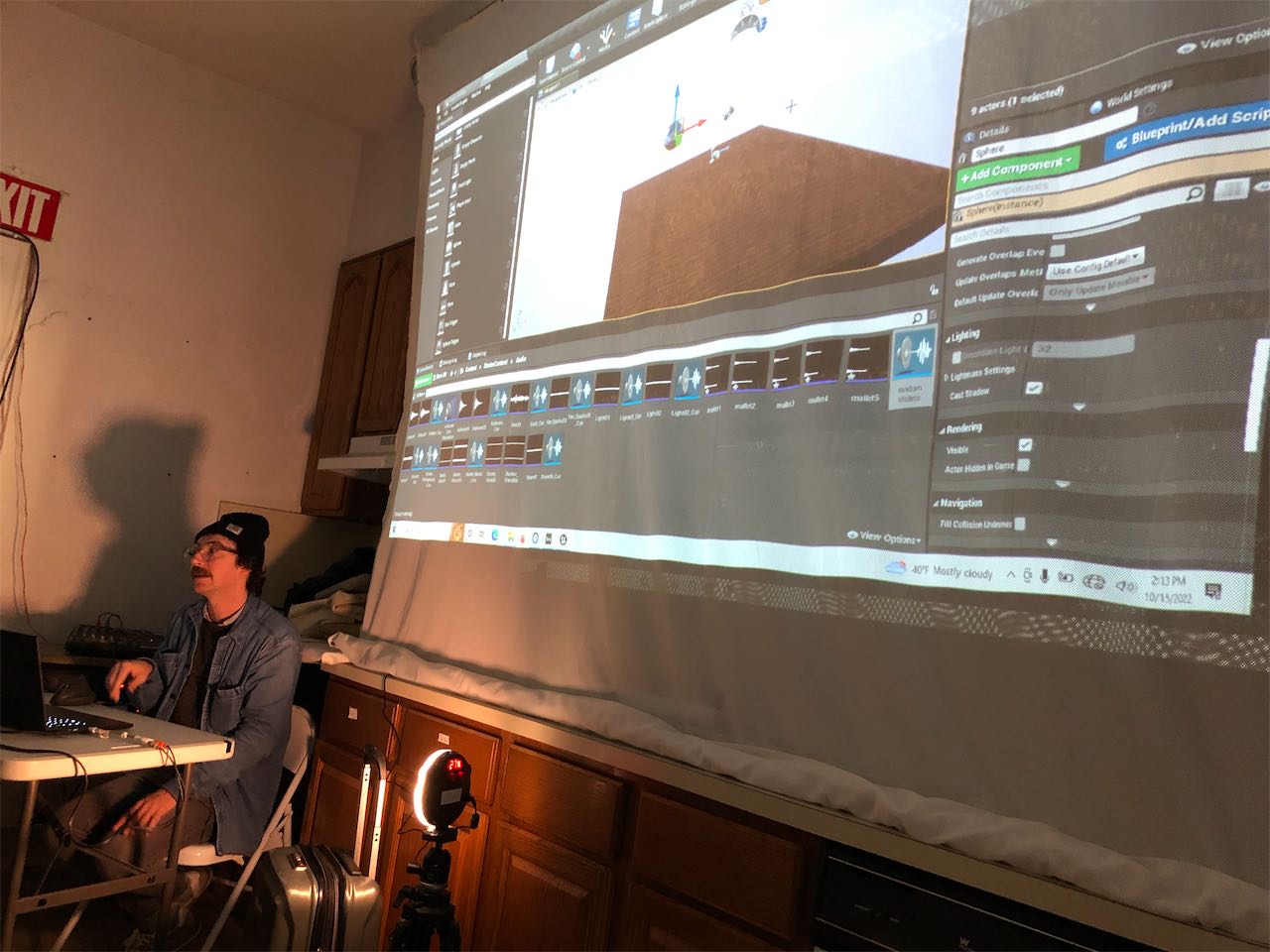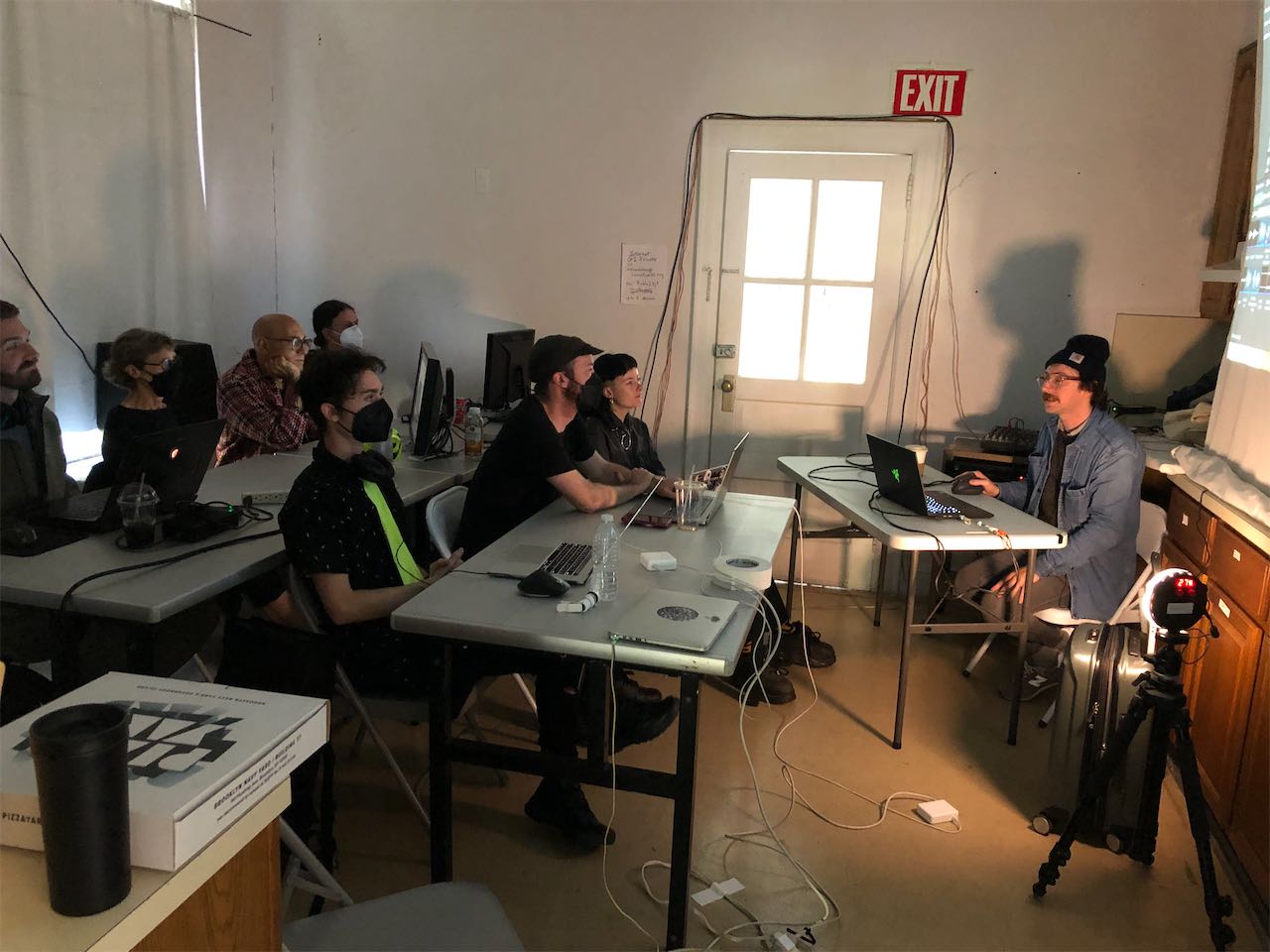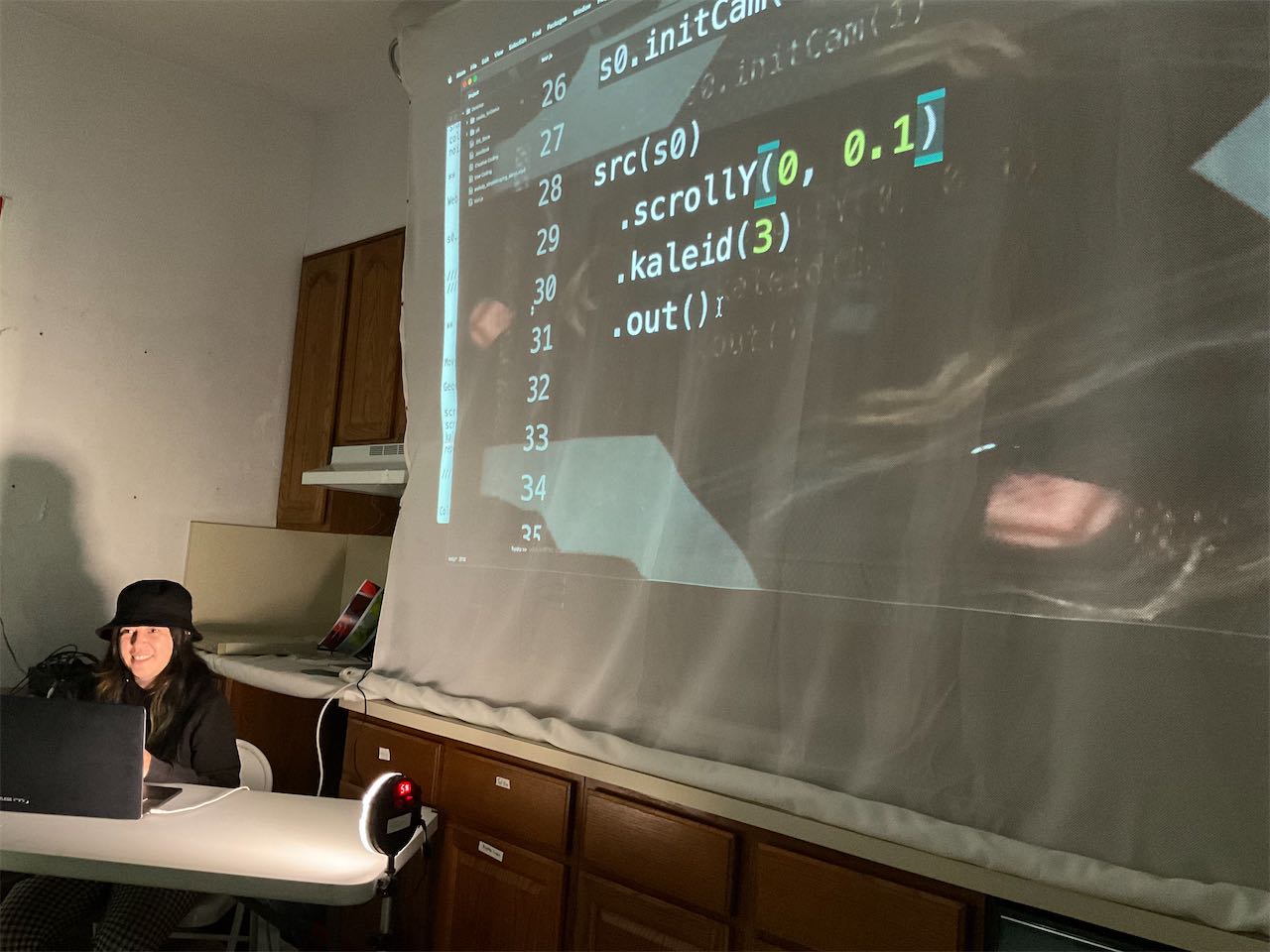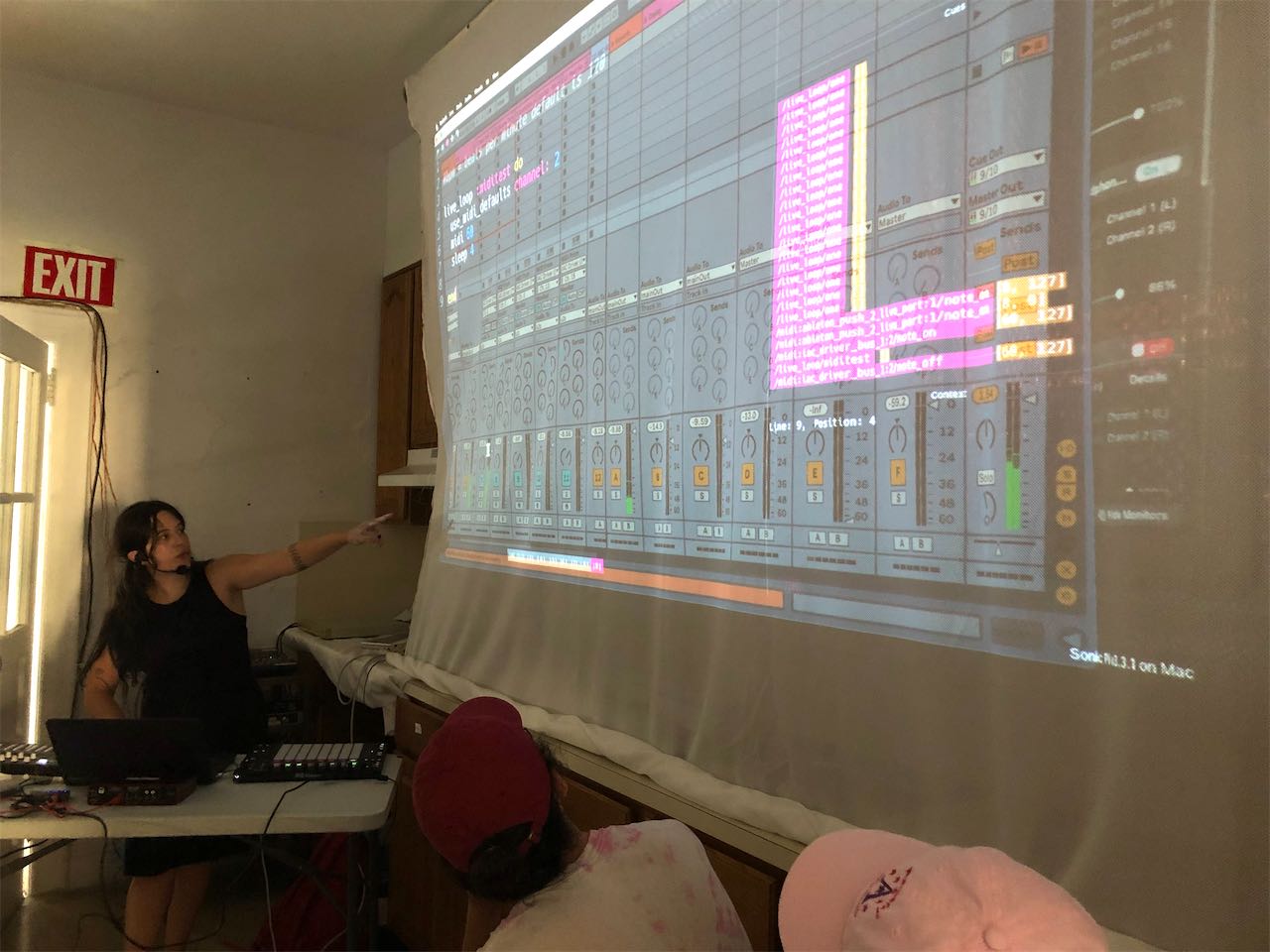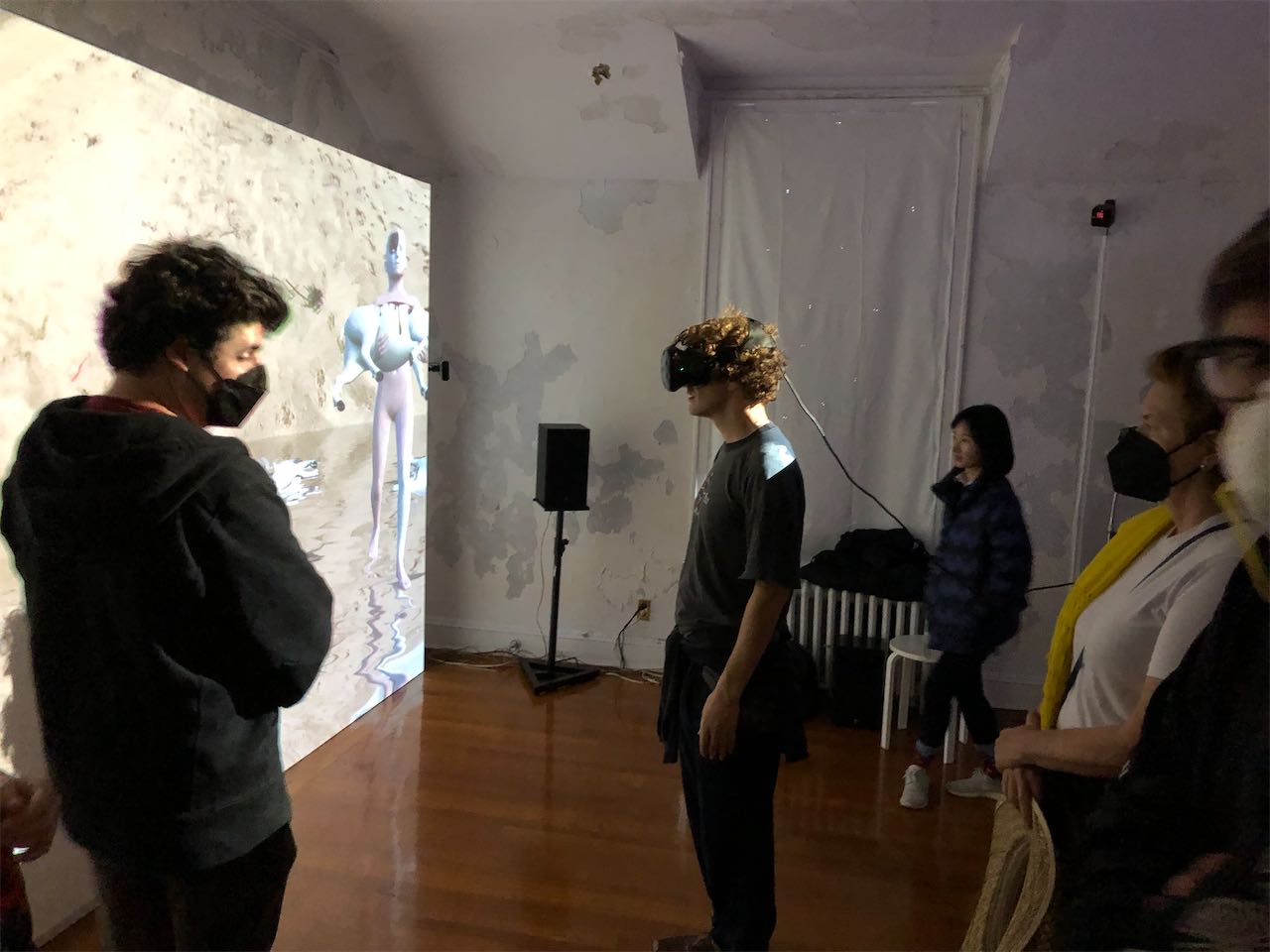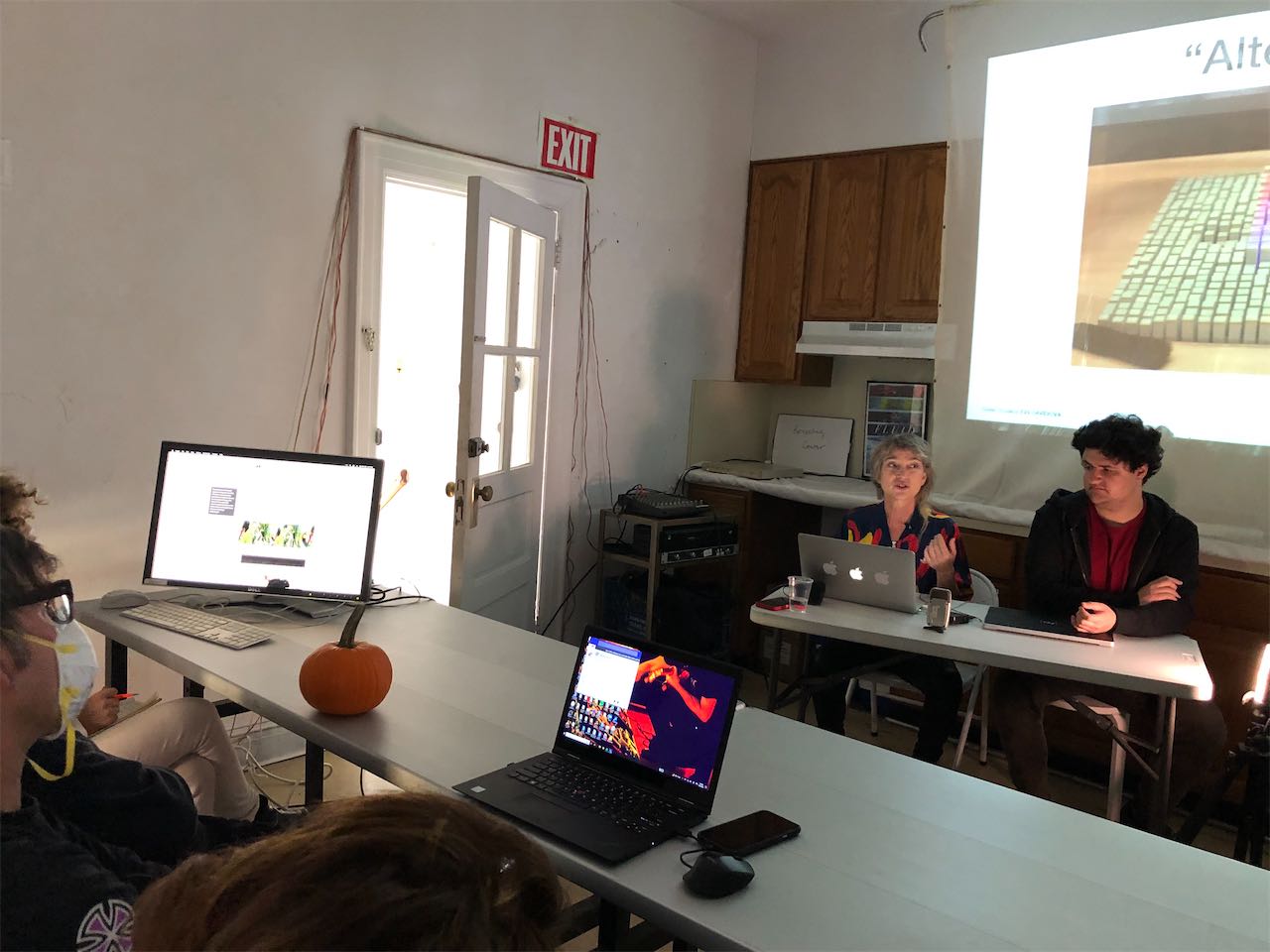 The Art and Technology Program, Governors Island
Building 10a Nolan Park Governors Island, NY

Partnering Organizations:
The Trust for Governors Island Governors Island, NY

Summary
Harvestworks received funding to support The Experience Lab, an open access space on Governors Island in which artists, programmers, instructors, and the public engage in hands-on learning and creative play with technology including VR, AR, and Mozilla Hubs. The Experience Lab took place within Harvestworks' Art and Technology Program building and was supplemented with an exhibition of artworks that employed immersive technology.
Twelve workshops / Creative Play sessions were scheduled between June 1 and October 31, 2022m attracting 40 registered participants and additional walk-in participants. Workshop topics included: Sonic Environments and Worldbuilding, Ambisonic and Binaural Audio, Unreal Engine for Musicians, Sonic Pi and Hydra, open source audio and processing workshops, and Immersive Technology and Participation. The Creative Play sessions were conducted by the technical interns at Harvestworks and a member of New Inc.
Harvestworks designed a survey to assess the public's knowledge of emerging technology, some of which was being presented in the Harvestworks Art and Technology Spring and Fall exhibitions. The survey was meant to gauge the public's knowledge and interest in various forms of Immersive Technology. Survey topics included basic demographic information, as well as questions including: "Would you be interested in learning more about Immersive Technology?", "Would you be interested in learning how Artificial Intelligence functions in these technologies?", and "Did you know Artificial Intelligence is in your home and can be used as a creative tool?" Respondents were additionally asked which kind of work they find most interesting. Participatory Installation, Sound Art, and Video Art received the highest marks.
Consulting Artists
Harvestworks collaborated with consulting artists Matthew D. Gantt, Melody Loveless, and Eva Davidova with Sidney San Martin. Gantt conducted two workshops accompanied by a live performance where he illustrated how he integrated the software/hardware into his creative process. The workshops were titled Sonic Environments and Worldbuilding with Web VR, Ambisonic and Binaural Audio Production and Unreal Engine. Loveless presented performances and workshops that illustrated programs including Sonic Pi and Hydra, two open source video processing and audio live coding software. She also demonstrated the integration of that software with a performance software like Ableton. Davidova's workshop integrated Garden for Drowning Descendant, her interactive mixed reality artwork in the Harvestworks exhibition FLUID. The workshop was called Immersive Technology for the Participant and was presented in collaboration with creative technologist Sidney San Martin. The first part of the workshop took place within the artwork and guided the participants in the navigation of the Garden. The second part of the workshop was a hands-on exercise with free or open source applications and software. The participants were able to create their own assets to use in Unity or Mozilla Hubs.
Matthew D. Gantt is an artist, composer and educator currently based in Troy, NY. His practice focuses on sound in virtual spaces, generative systems facilitated by idiosyncratic technology, and digital production presets as sonic ready-mades. He worked as a studio assistant to electronics pioneer Morton Subotnick from 2016 – '19, and has been an active participant in the NYC creative community, presenting or performing at spaces such as Pioneer Works, Issue Project Room, Roulette, Babycastles, Silent Barn and similar, as well as abroad (IRCAM Academy, Paris, Koma Elektronic, Synthesis Gallery, Berlin). Gantt has taught electronic and experimental composition across institutional and grassroots contexts, including Harvestworks, CUNY Brooklyn, Bard College, Sarah Lawrence, and community workshops aimed at creating equitable access to developing technologies. In Fall '19, he joined the Games and Simulations, Art and Sciences PhD program at Rensselaer Polytechnic Institute/EMPAC, researching spatial sound, virtual reality and the experimental arts practice as a frame to refigure new possibilities for immersive media futures.
Melody Loveless was recruited because she is an educator at Harvestworks and is proficient in many different types of sound, image and immersive technology. Her work ranges from live coding performance, generative sound installations, multisensory performance, and more. As an educator, she has taught at New York University, the New School, Hunter College and Music Hackspace. She is also a Cycling 74's Max Certified Trainer. In Spring 2022, she was Visiting Faculty in the Department of Kinetic Imaging at Virginia Commonwealth University.
Eva Davidova is an interdisciplinary artist with focus on new media(s), information, and their socio-political implications. Her work Garden for Drowning Descendant was interactive mixed reality work that existed simultaneously as a 360 VR environment and an immersive project installation and consisted of four interactive absurdist scenes of ecological peril. She was a fellow of Harvestworks' TIP program, and is currently a member of NEW INC, the New Museum incubator at the intersection of art, design and technology.
Sidney San Martín (a.k.a. s4y) is a computer programmer and performer based in Brooklyn, NY. He has worked on tools for performance, live music visuals, immersive art installations, 3D virtual spaces, systems programming and electronics. He has done full time software engineering at OkCupid, Keybase, and on Chrome for Mac at Google.

Immersive Technologies and Participation – A Workshop by Eva Davidova and Sidney San Martin. October 22, 2022, photo credit Carol Parkinson.
Testimonials
The workshop on Immersive Technologies and Participation allowed us to share with the attendants key open source and/or free, accessible tools for creation; a concentrated research and overview of VR history and pioneer artists; and an inside view of the process and custom code employed in Garden for Drowning Descendant—a mixed reality, participatory interactive installation at Harvestworks. The attendants were submerged in a completely new, but easily accessible realm, and at least one of them immediately incorporated our teachings in their practice: Just with his phone and the tool we shared, he started a series of photogrammetry portraits of strangers - Eva Davidova, Consulting Artist
I enjoyed my time presenting workshops on creative technologies this past summer and fall at Harvestworks. The participants were engaged and enthusiastic about the material. I was happy to be able to discuss and share techniques for live coding using open-source technologies. - Melody Loveless, Consulting Artist
Key Takeaways
Harvestworks used their survey to understand this project:
88% of our responders had experienced Virtual Reality, 69.5% had experienced Augmented Reality and 49% had experienced Mixed Reality.
The Comfort Level question scaled from 1% with the least comfort to 22% with a comfort level of 8 and 19% with a comfort level of 10.
88% of the responses showed an interest in learning more about Immersive Technology.
There was even more interest (91%) in learning about how Artificial Intelligence functioned in these technologies and 63%. knew that Artificial Intelligence was in their home and could be used as a creative tool.
Immersive Art & Technology Initiative Grantees