support for emerging technology as an art form in order to expand access and diversify the field
Grantee: Arts Services Inc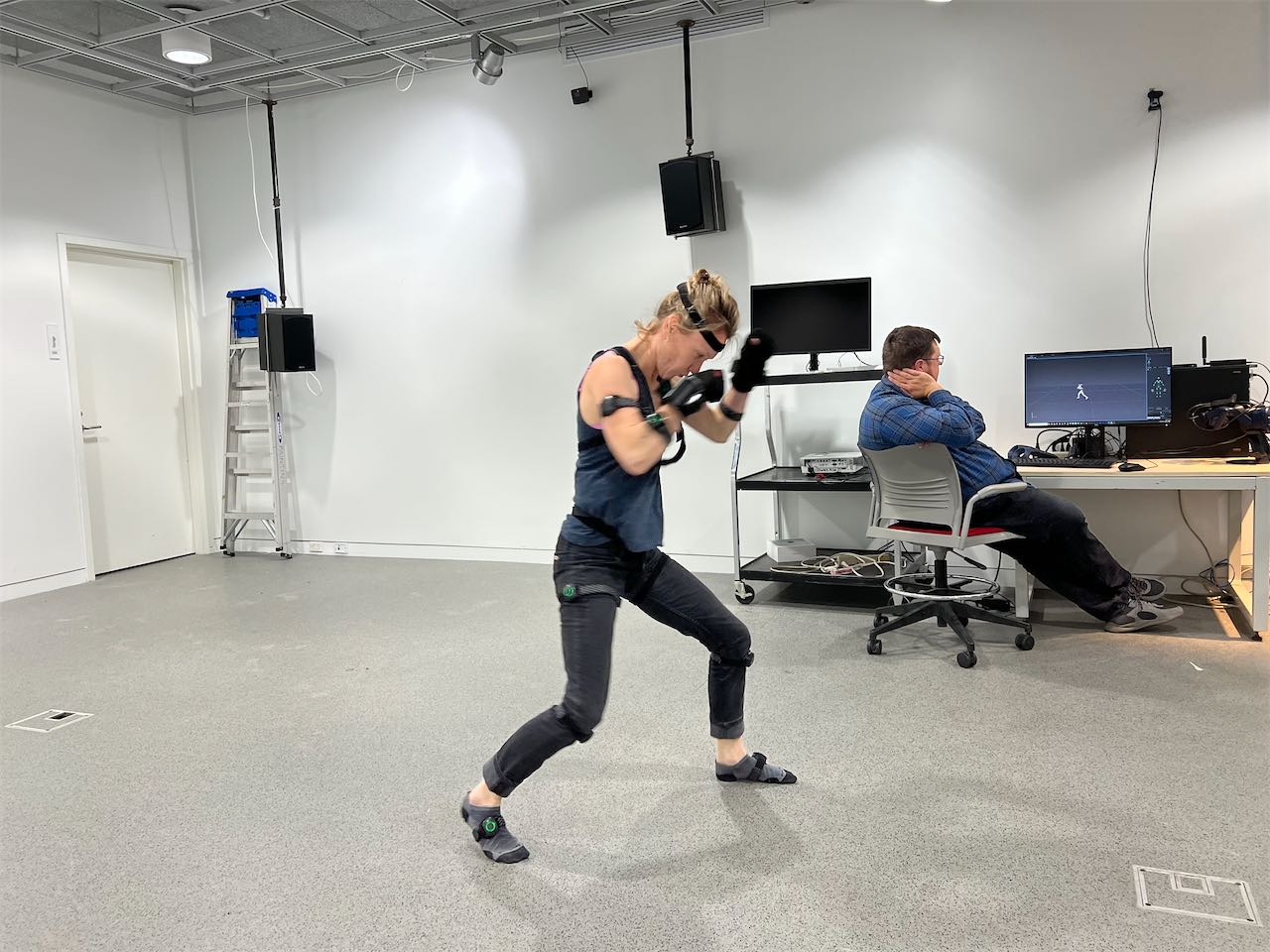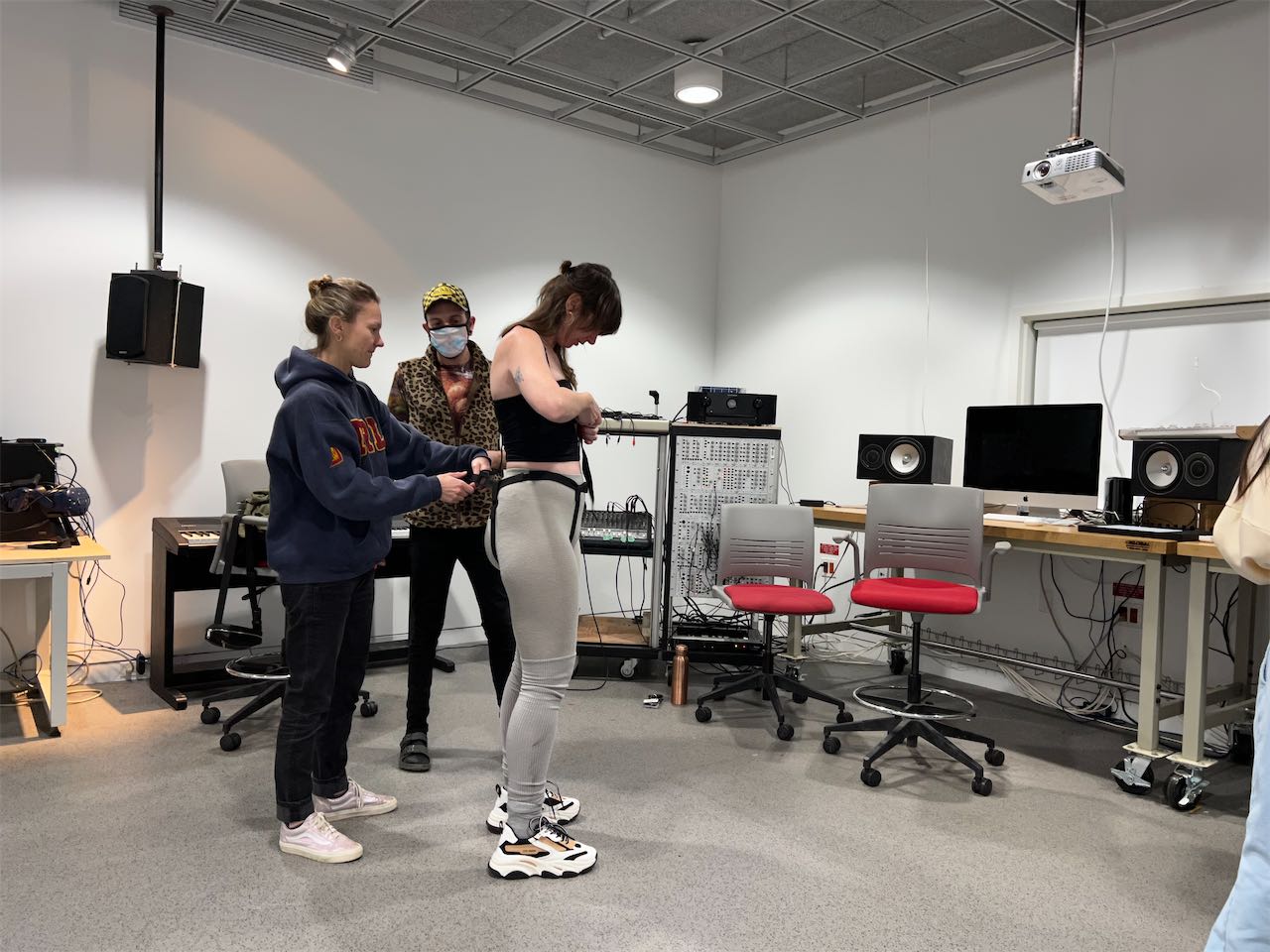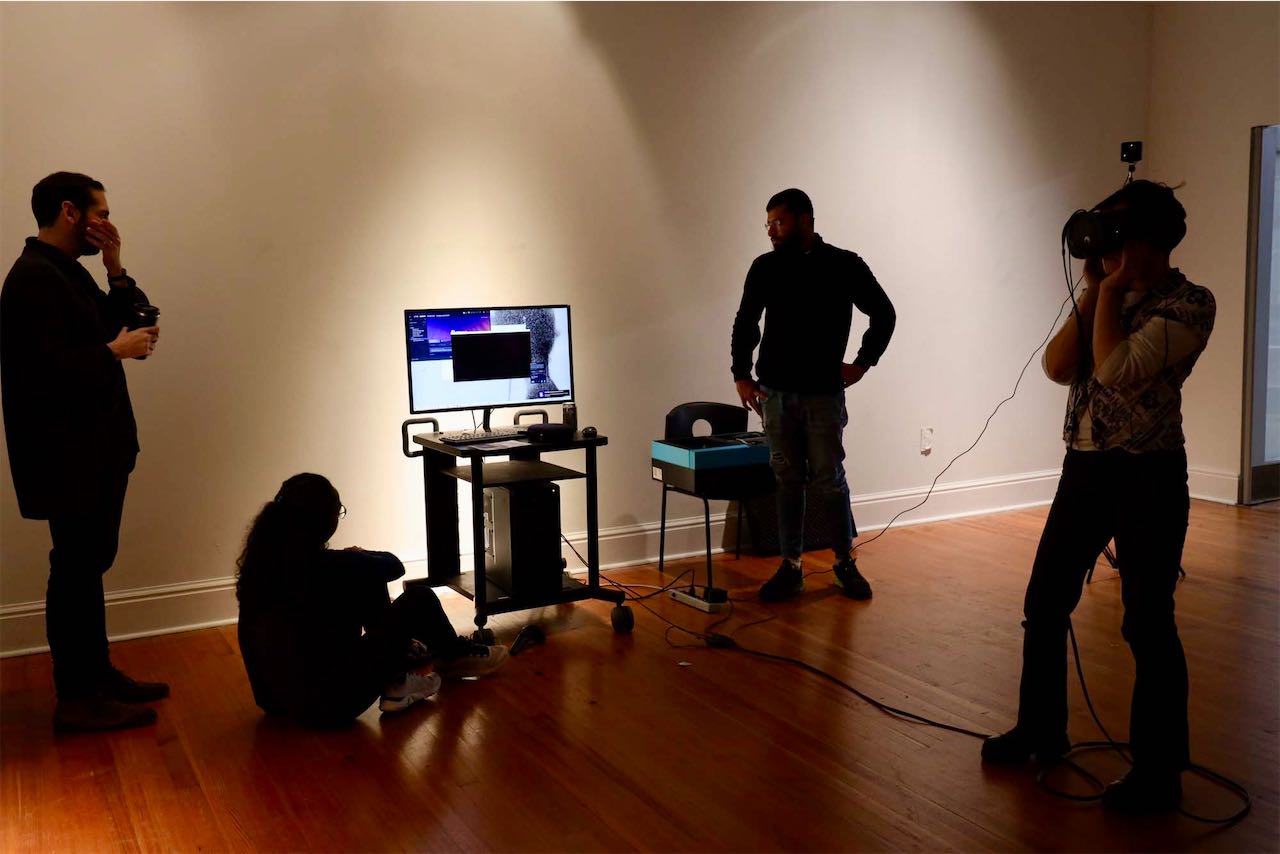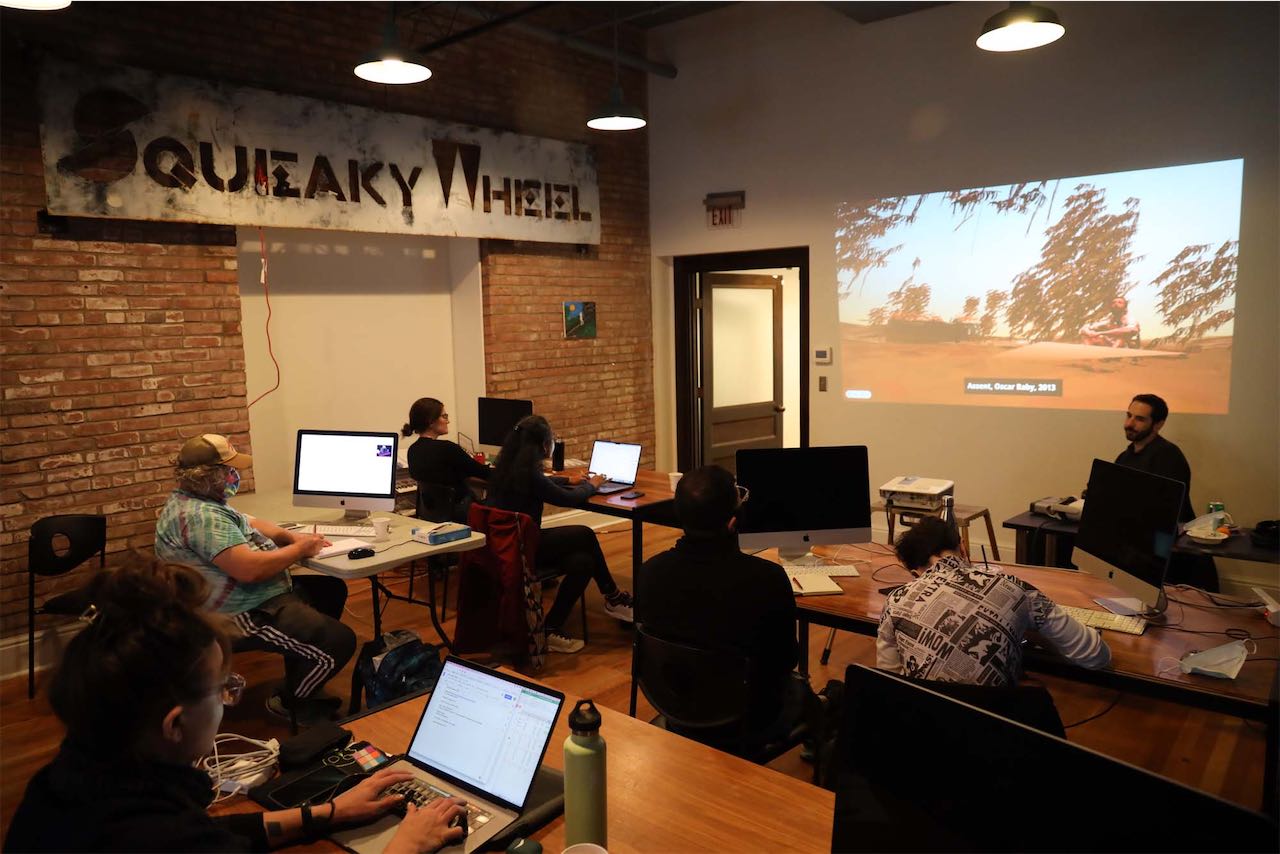 Art & Immersive Technology
Frank E. Merriweather Jr. Branch Library Buffalo, NY
Cassadaga Library Cassadaga, NY
Niagara Arts and Cultural Center Niagara Falls, NY
Squeaky Wheel Film & Media Art Center Buffalo, NY
Alfred University Alfred, NY

Partnering Organizations:
Arts Council for Wyoming County Perry, NY
Squeaky Wheel Film & Media Art Center Buffalo, NY
Alfred University Alfred, NY

Summary
Arts Services Inc. (ASI) engaged several artists who work in immersive technology and produced a video that shares how each artist utilizes virtual and augmented reality platforms to create immersive art experiences. The video was shared broadly with ASI's networks and continues to serve as an introduction to art and immersive technology. The full video is available for viewing on ASI's YouTube page.
ASI worked with artist Shasti O'Leary Soudant to host intermediary workshops on immersive technology. This series of three workshops allowed participants to create public art using VR headsets, iPads, Gravity Sketch VR, Shapr3D Pro, and Adobe Aero. Shasti introduced the programs to the participants, allowing them to try the various programs for themselves. Each workshop ended with a nearly hour-long Q&A where the creatives shared ideas and resources for utilizing this technology in their creative practice.
Workshop participants came from a variety of artistic backgrounds with varying degrees of experience with the equipment and programs. Based on surveys taken from participants, most had used some form of technology in their artistic work, though very few had used the programs introduced by ASI's workshops. The majority of participants were from Erie County.
ASI additionally designed an intensive workshop at Squeaky Wheel Film & Media Art Center with media artist Deniz Tortum. Tortum led 12 emerging media artists through a critical history and practice of virtual reality, and the participants learned techniques for animation, 3D modeling, and film editing. All of the Squeaky Wheel workshop participants were local to Buffalo and had prior experience with VR technologies. ASI's final intensive workshop took place at Alfred University and was led by artist Eric Souther. Souther introduced participants to accessible and innovative uses of motion capture for the creation of immersive experiences, including game design, film production, and augmented reality applications. The workshop had six participants from Alfred and Rochester, and all participants had prior experience using VR technologies.
Consulting Artists
ASI's primary consultant on this series of workshops was Shasti O'Leary Soudant. Soundant led three intermediate level art and technology intensives, which allowed participants to use the Quest headsets and iPads to learn the following programs: Gravity Sketch, Shapr3D Pro, and Adobe Aero. Shasti's experience as a sculptor who creates AR public art installations proved invaluable in leading these workshops. She not only introduced participants to the equipment and programs but allowed them to create art that could be shown as AR public art installations. All the files created by participants were sent to them for their own personal use.
Shasti O'Leary Soudant attended School of Visual Arts, in New York, NY, received her BFA in Sculpture and Photography from Purchase College and completed her MFA in Visual Studies at The State University of New York at Buffalo, where she is currently a Visiting Assistant Professor in Design. The artist's recent work is mostly situated in public space, including "Kaleidoscope Grove" for the City of Erie, Pennsylvania, "LIFESIGNS" for the City of Buffalo, and "Do Not Mistake Our Softness for Weakness" that sits outside the entrance to the Burchfield Penney Art Center. Previous works include "Weeping Wall" for the Savarino Companies at 500 Seneca, "Wish Field" at Roswell Park Clinical Sciences Center, "Gut Flora" in the NFTA's Allen/Medical Campus Station, commissioned by the Albright-Knox Art Gallery's Public Art Initiative, and "Jaxoscope," an interactive kaleidoscopic sculpture for the City of Jacksonville.
ASI was connected with consulting artist Deniz Tortum through Squeaky Wheel to lead the VR workshop in Buffalo. Deniz introduced a group of 12 emerging media artists to the critical history and practice of virtual reality from the stereoscope of the 1850s to the Unity / Unreal based systems of today. The two-day intensive included both theory-based knowledge sharing and hands-on development of work.
Deniz Tortum works in film and immersive media. His work has screened internationally, including at the Venice Film Festival, SxSW, IFFR, IDFA, Sheffield Doc/Fest, Hot Docs,
True/False and Dokufest. His latest short Our Ark (2021, co-dir Kathryn Hamilton) has premiered at IDFA 2021 and won Best Short Film award at Istanbul Film Festival. His latest feature film Phases of Matter (2020) premiered at International Film Festival Rotterdam in 2020 and received the Best Documentary awards at Istanbul and Antalya Film Festivals. He has worked as a researcher at the MIT Open Documentary Lab and MIT Transmedia Storytelling Initiative, where his research focused on immersive media. In 2019, he was featured in Filmmaker Magazine's 25 New Faces of Independent Film.
Consulting artist Eric Souther led a workshop at Alfred University in which he introduced motion capture technology that is used in game creation and film making to a group of six participants over a 4-hour workshop. Participants each got a chance to try the suits while others watched how their movement translated into the virtual space utilizing the Unreal Engine computer graphics game system.
Eric Souther is a media artist and assistant professor at Alfred University. He develops video instruments that investigate technological & cultural ecologies, agency, and emergence. He looks for new ways of seeing beyond the seductive qualities of an image, and to find unseen connections that help us understand our digital and non-digital existence.

Participants at the Art & Immersive Technology workshop held at the Cassadaga Library creating public art using virtual reality equipment and programs. October 8, 2022, photo credit Holly Grant.
Testimonials
This was great! I'm interested in adding some immersive experiences into my art practice moving forward. - Attendee
Thank you for this experience! - Attendee
I had no idea this was possible. I plan to explore this more. - Attendee
Key Takeaways
ASI observed concerns from participants at their series of workshops led by Shasti O'Leary Soudant regarding the equipment and software. Participants appreciated the opportunity to try the programs and technology at the workshops, but only two stated they would pursue incorporating the equipment and/or programs in their work moving forward. Workshop participants exchanged contact information in order to continue sharing ideas about future projects. Participants from the Cassadaga workshop intend to collaborate with each other on a future project. ASI believes that more consistent and regular programming in Western New York may help change some of the resistance to using this technology, but time is needed to build trust with local artists.
Participants at ASI's workshops led by Deniz Tortum and Eric Souther were more comfortable with the language around this technology. Designed as advanced intensives, these workshops aimed to support artists with prior experience in VR and AR. ASI received positive feedback from participants and observed bonds formed between participants.
ASI received two proposals from workshop participants to develop AR public art. Both artists credit exposure to this medium through the program as their inspiration for wanting to try this new media and integrate AR into their visual art work. Over the course of this initiative, ASI has been most proud of the exposure created for artists and individuals new to media arts. ASI believes the impact of these workshops was strong and has seen participants continue to explore this art form.
Immersive Art & Technology Initiative Grantees