support for emerging technology as an art form in order to expand access and diversify the field
Grantee: Institute for Electronic Arts at Alfred University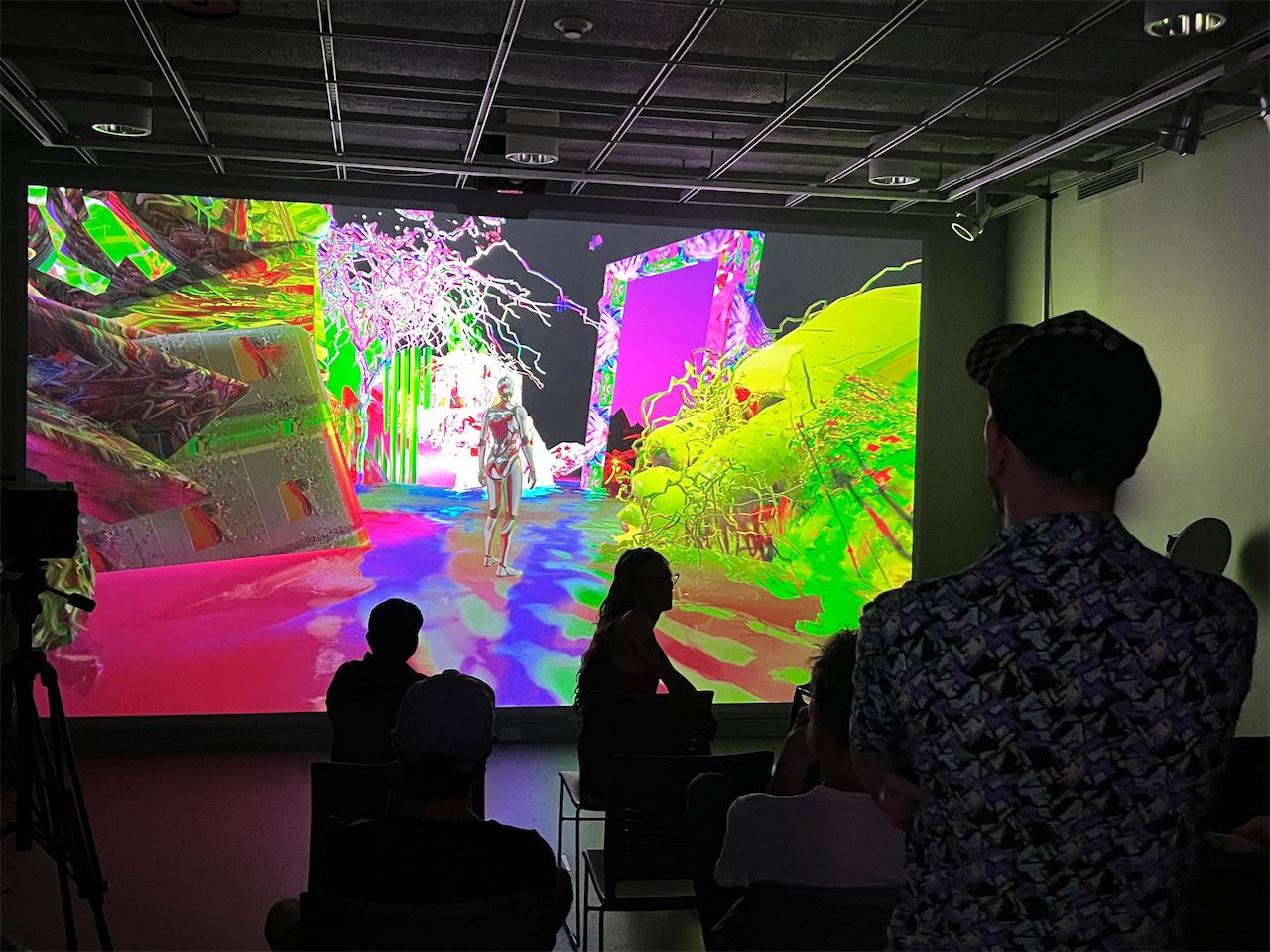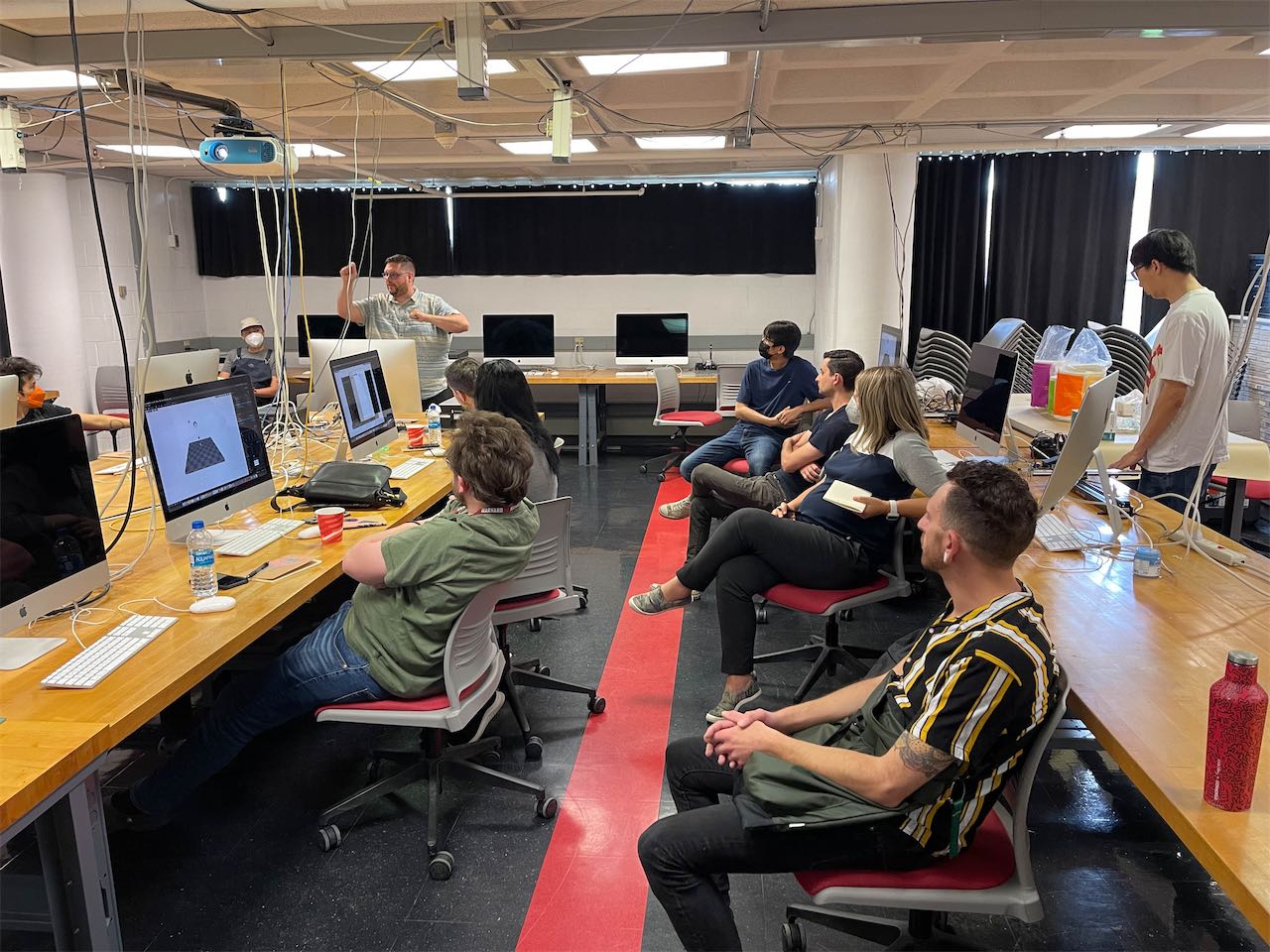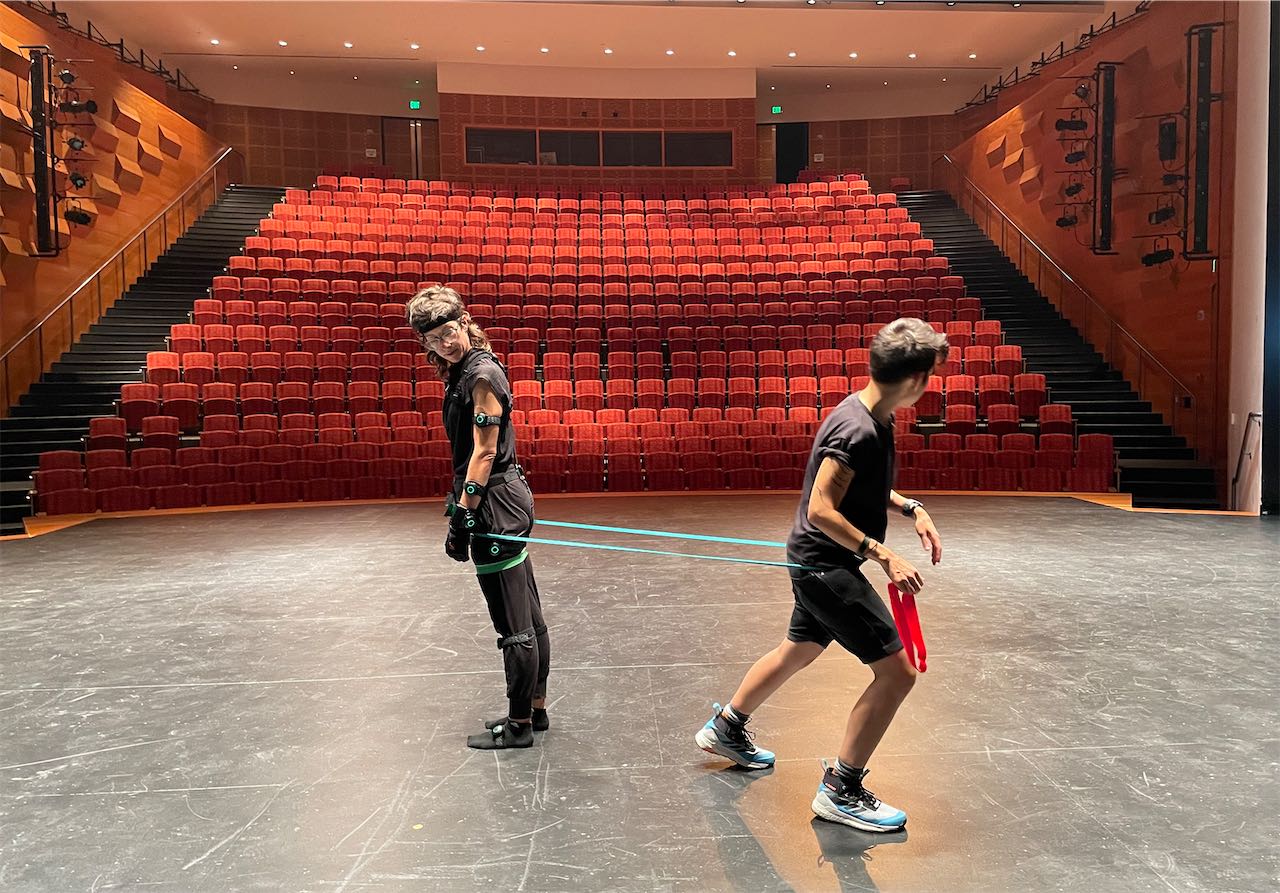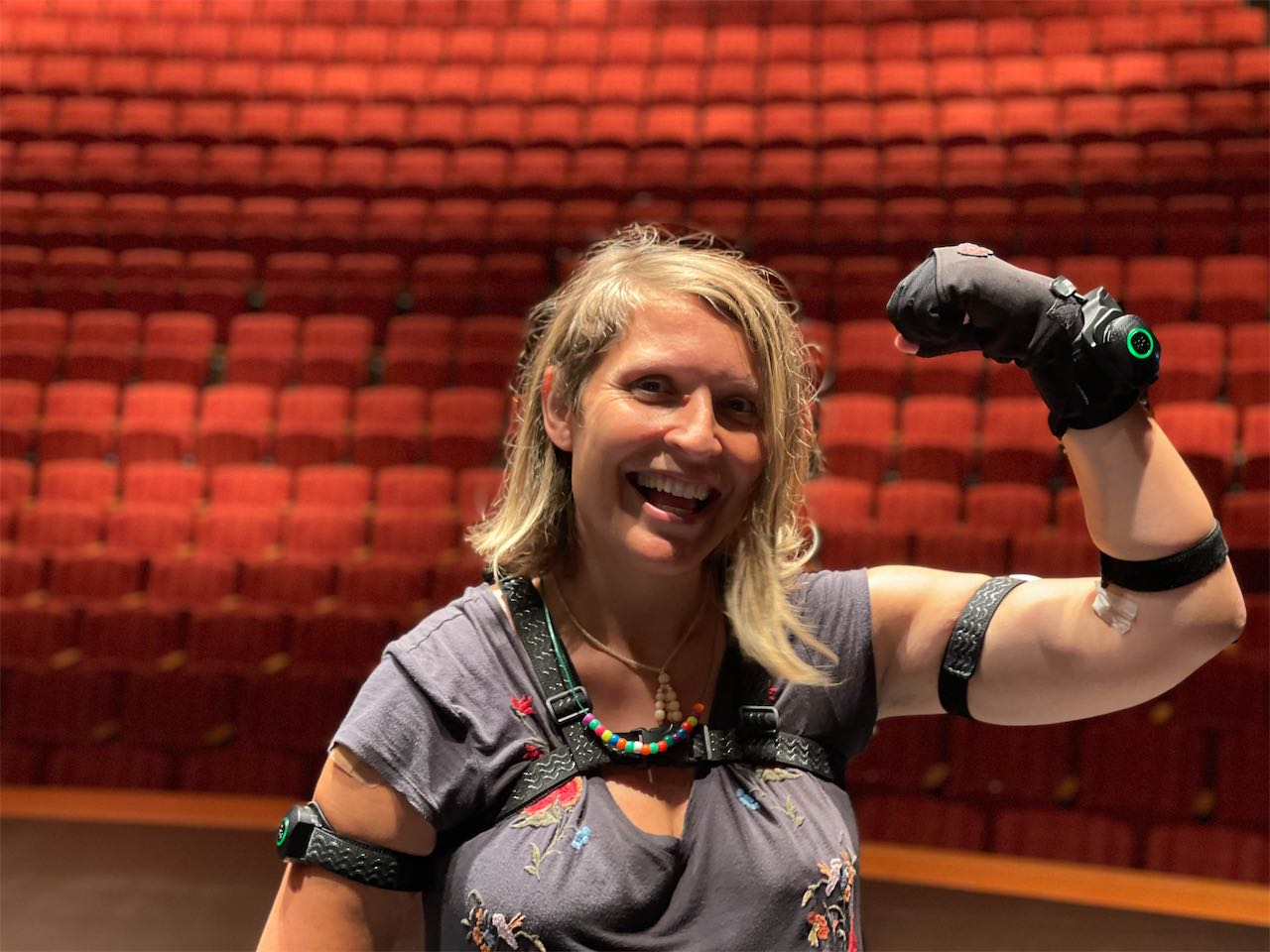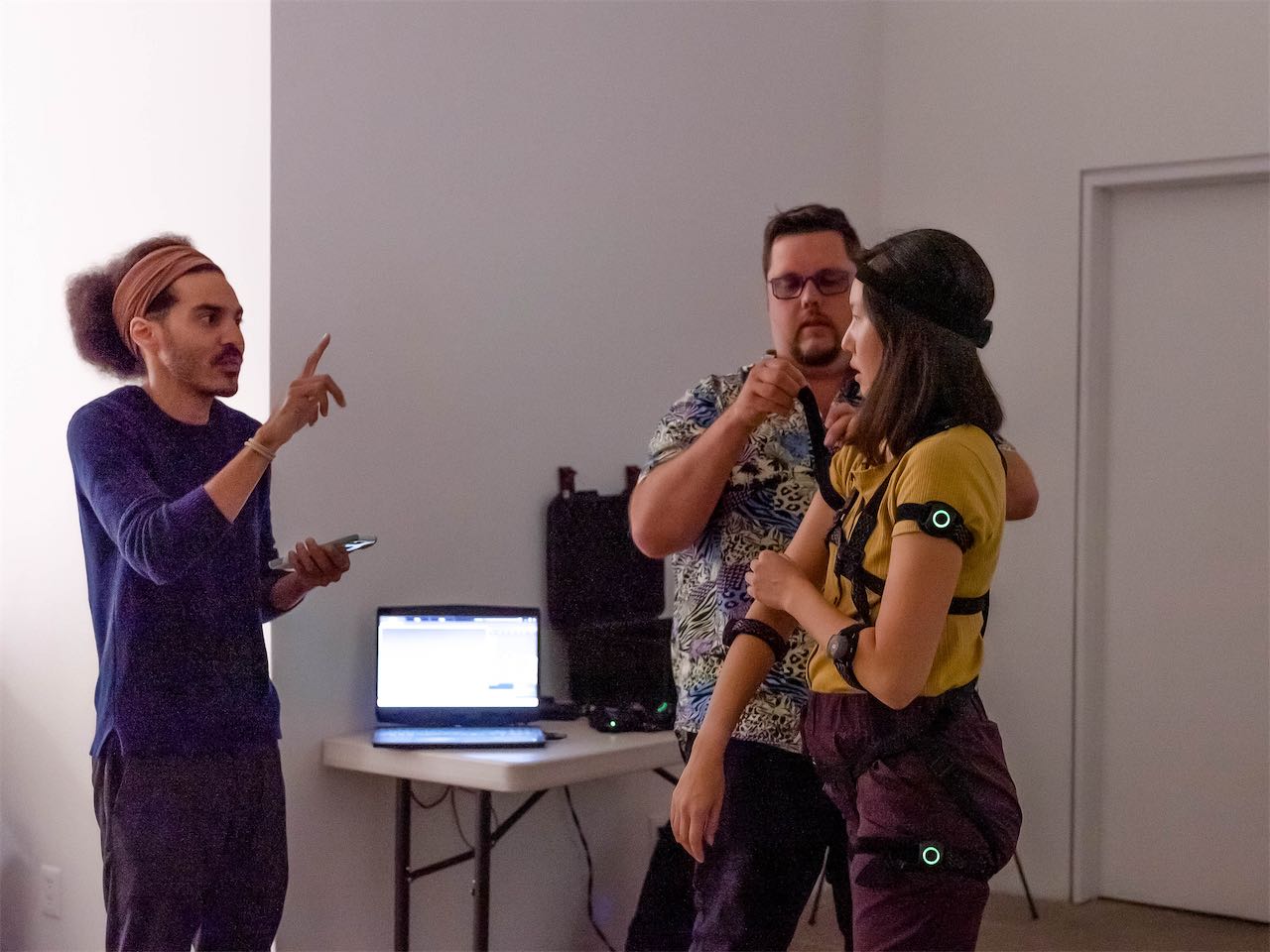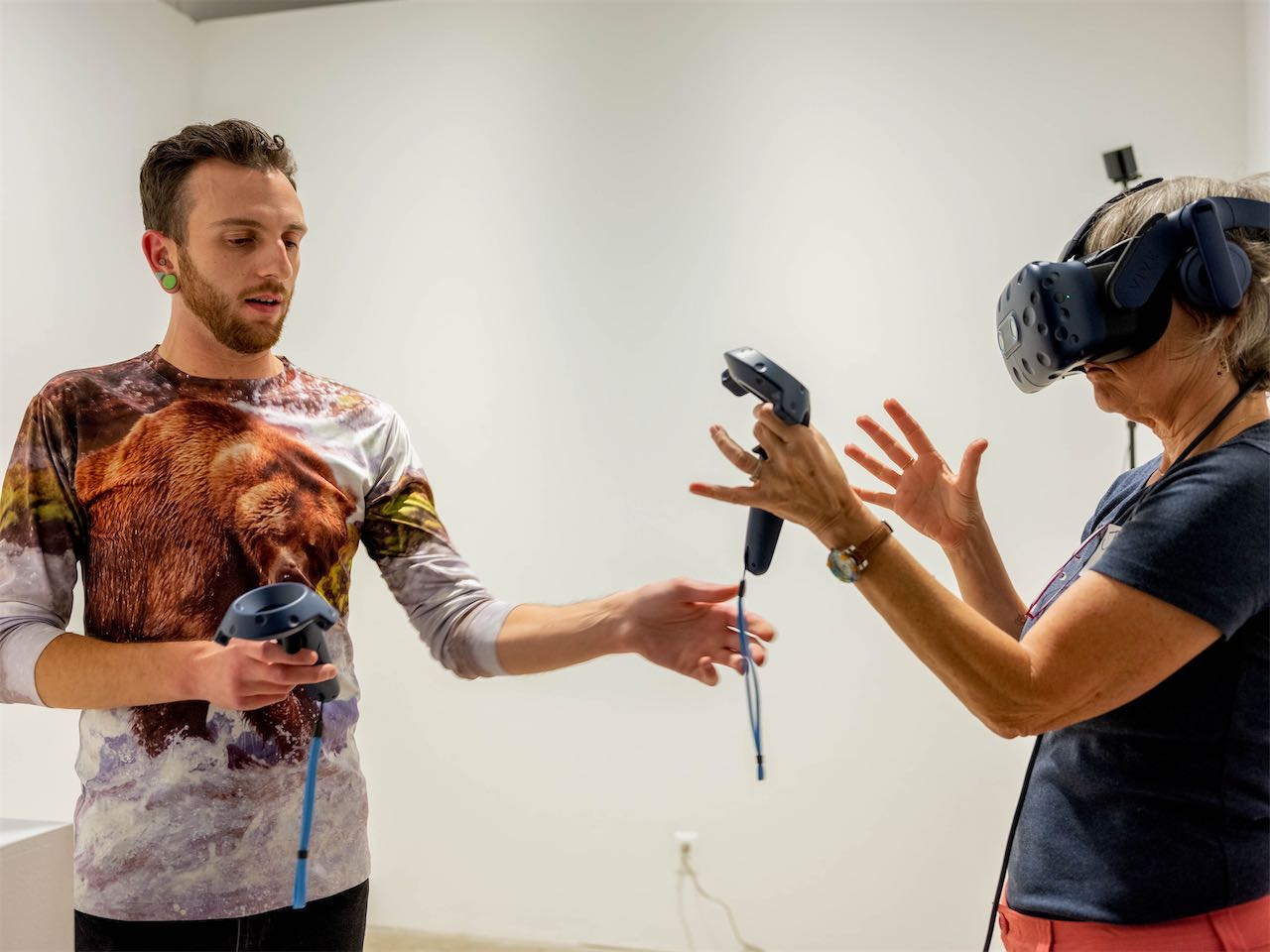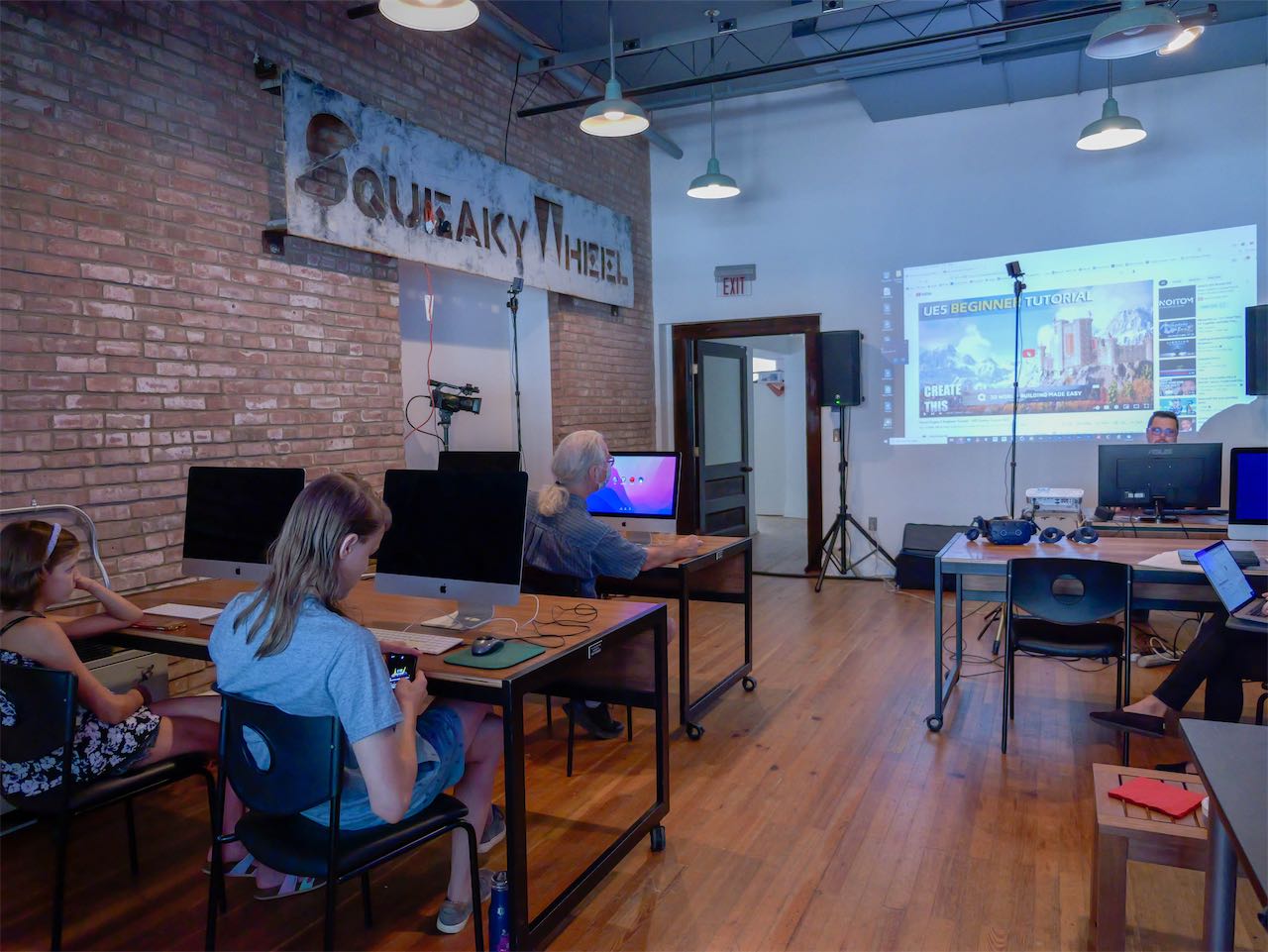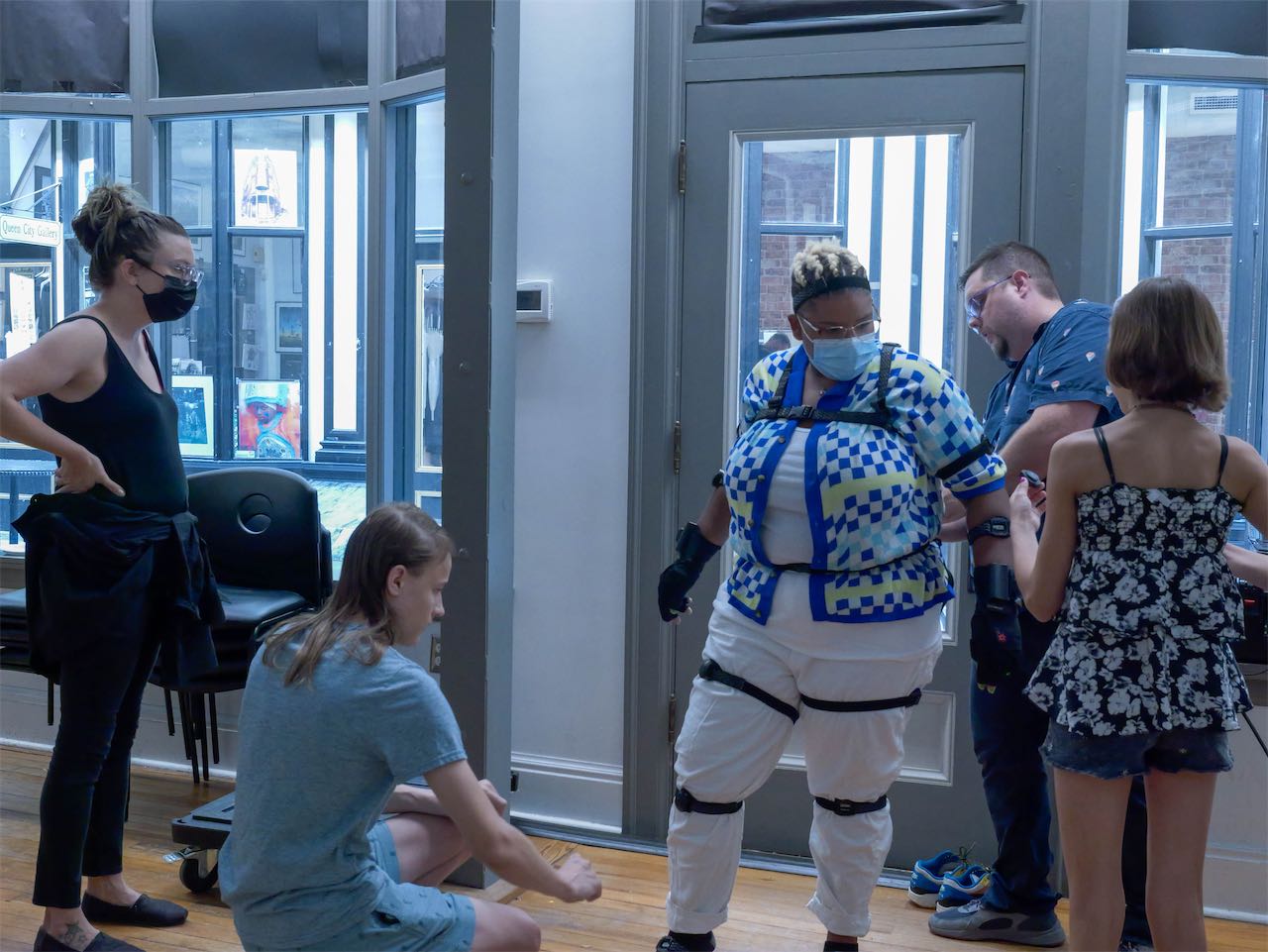 IEA Immersive Technology Workshop: 3D Scanning and Motion Capture
Institute for Electronic Arts, Alfred University Alfred, NY
Squeaky Wheel Film & Media Art Center Buffalo, NY

Partnering Organizations:
Squeaky Wheel Film & Media Art Center Buffalo, NY
Rochester Contemporary Art Center (RoCo) Rochester, NY
Cepa Gallery

Summary
The Institute for Electronic Arts (IEA) conducted a two-week workshop focused on the accessible and innovative uses of motion capture and 3D scanning for the creation of immersive experiences. Seventeen artists from the Western New York Area attended. The first week of the workshop introduced the game engine Unreal Engine 5 and explored how to integrate motion capture, 3d scanning, and photogrammetry into a cohesive environment. By the end of the workshop artists each had a fully functional interactive experience with sound, animations, and integrated 3d models. The workshop participants shared their work in a one-day symposium on the last day of the workshop with local and regional guests in attendance.
During the two-week workshop, IEA hosted a group of elementary students from the Alfred Almond Elementary Summer School. The students received a demonstration of the motion capture suit and played in IEA's studios with video and sound equipment. On August 16th, IEA presented two of their workshop artists' collaborative work in a VR installation for the Arts in Immersive Media 101 event at the Rochester Contemporary Art Center. IEA additionally set up a demonstration at the event with the motion capture suit. Finally, Eric Souther and Yunda Sun gave a one-day workshop titled Intro to Motion Capture for VR at Squeaky Wheel Film and Media Art Center.
Consulting Artists
IEA collaborated with consulting artist Eric Souther, who led the workshop. Souther was assisted by Yunda Sun, IEA Research Associate and coordinated with IEA Director Joseph Scheer. Souther coordinated the workshop's culminating symposium and the Alfred Almond Elementary School visit. Souther additionally prepared and installed the VR installation at RoCo and prepared and led the workshop at Squeaky Wheel Media Art Center.
Eric Souther is a media artist and assistant professor at Alfred University. He develops video instruments that investigate technological & cultural ecologies, agency, and emergence. He looks for new ways of seeing beyond the seductive qualities of an image, and to find unseen connections that help us understand our digital and non-digital existence.

VR project produced by Anthony Nguyen and Taryn Cassella. August 16, 2022, photo credit IEA.
Testimonials
Being part of the Immersive Technology Workshop at the Institute of Electronic Arts was such an exhilarating experience for us, as a collaborative artist duo. We learned how to create dynamic immersive environments using motion capture suits and 3D scanners, and how to connect our audiovisual practice (that is informed by queer feminist materialist approaches) to immersive digital environments. This workshop gave us an opportunity to think about the creative potential of VR environments through a refreshing lens and motivated us to use the techniques that we learned in our future work. - Senem Pirler & Monica Duncan
The instructors, resources, staff, and fellow participants of the IEA's Immersive Technology Workshop all contributed to a generative, informative, and communal learning experience. The breadth of varied practices, experience levels, skill sets created a working environment and culture that was inclusive and supportive, yet also encouraged and facilitated experimentation and collaboration. Over the course of the workshop, I was introduced to and taught a wide range of digital tools, techniques, and methodologies that were previously inaccessible or cost-prohibitive. My partner and I are grateful for the opportunity provided by the IEA to learn and build with a community of artists and designers, and the institute's recognition and support of this need in Western New York. - Anthony Nguyễn
The Immersive Technology Workshop on 3D Scanning and Motion Capture was such an incredible opportunity for local media artists and practitioners. I learned how to use the motion capture suit to animate my own 3d scanned characters. Using this knowledge, I was able to put together a proposal to order a mocap suit for the College I teach at. The proposal was accepted, and we will be using a mocap suit in our department. All thanks to this 2-week workshop! - Jennie Thwing
It was a fantastic workshop! I am really happy to have had the opportunity to learn and practice on equipment of immersive and interactive arts. It was amazing to see how different processes such as 3D Scanning, Motion Capture, post-processing integrates and compile with each other. Practices on the modeling and rendering software were also interesting experience. As a student with engineering background, I start to imagine if it is possible to combine immersive technologies with characterizations of materials. That might inspire and encourage novel directions for research and analysis. - Yanfeng Zhou
I entered the EIA's Immersive Technology Workshop with minimal experience in 3D modeling and virtual environments, and no conceptions of how I might apply or integrate these skills into my studio practice, which centers strongly around installation and assemblage. The workshop's open format offered me access to an array of digital tools and approaches, and by encouraging personal approaches to experimentation, I discovered ways to marry my sensitivities towards physical materials and spaces within the context of a virtual environment. This opportunity provided a space to play, use, and misuse new technologies, and the myriad possibilities produced in the workshop's short span display its exciting potentials. - Taryn Cassella
I can say with confidence that The Immersive Technology Workshop at Alfred gave me new and critical perspectives. Being able to use 3d scanning, motion capture technology, and AR gave dimensions to my work I haven't been able to explore prior. Being able to learn alongside other artists was an incredible way to see the versatility of this technology. I am grateful for Eric, Joseph and Yunda's expertise and guidance. - Nicole Chochrek
The EIA Workshop at Alfred was a fantastic two-week experience during which I learned all about 3D scanning, 3D printing, and how to create in Unreal 5. Over the course of the workshop, starting as a complete novice, I was able to take a series of photographs with a DSLR and a drone, turn those photographs into a 3D model, which was then printed on a variety of 3D printers and placed into a fully explorable 3D environment in Unreal. I was able to use this workflow to successfully 3D scan and model the King Alfred statue as well as the Terra Cotta house in Alfred. - Nate Ely
My experience during the workshop hosted by the IEA was so beneficial to me as both a practicing artist and educator. I loved meeting other people working in the field who are living and creation in and around the surrounding geographic areas. This workshop gave me great gift in a connection with a greater community and the connections and friendships formed during our time together are still yielding opportunities to interact and create together. It was also a joy to get to work firsthand with such cutting-edge systems. Much of the workshop was devoted to exploring some of the most recent pieces of software and hardware available. Access to such things is one boon, but to have access to people like Eric Souther, Yunda Sun, Joseph Scheer, and the rest of the IEA folk was incredibly useful and fun. Their teaching and demonstrating the possibilities of each tool drew me in, and the availability for all the tools to interact with each other made for a compelling web to explore and make with. What this workshop provided me was meaningful connection to peers and loads of new ideas and process to try out with them and for myself. I left excited to share with my friends and colleagues who were not able to participate. The generosity of the instructors, the institute, and the organizations who made all of this possible with their funding and support opened numerous new portals of possibilities for me. Oh, and they fed me exceptionally well with delicious, nutritious, locally-sourced foods from the region. I really don't know what more I could ask for in an affirming opportunity to work with the tools, people, and ideas like I experienced at this workshop. Thank you to all involved for the opportunity. - Lesslie Rollins
Key Takeaways
Access to accessible immersive technologies can be a powerful creative tool for artists. The IEA's workshop participants were amazed at how quickly they could get high quality results using the motion capture and 3D scanning technology, and the IEA believes the workshops accomplished what they had hoped for. Within the workshop's first week, participants combined the technologies, using their motion capture data to animate inanimate objects like chains or bark they had scanned.
The workshop introduced Unreal Engine 5, and while the basics are relatively easy to understand, there is a large learning curve to the program which requires demonstration and experience for effective utilization. The IEA imagines further funded workshops and other educational opportunities for artists are needed to further the field of Immersive Technology in New York State.
Immersive Art & Technology Initiative Grantees